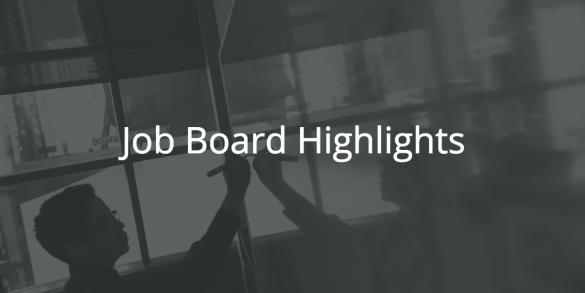 Good morning, job hunters. I hope you had an enjoyable weekend.
Let's start the week with good stuff. Here's something to motivate you: the best blog writing jobs – and more – from our Job Board.
Paid blogging jobs
Do you love writing about personal finance? Have you figured out ways to save, invest and spend that have left your friends and family saying "wow!"? Are you the person that people come to for advice about their money? Then check this job out.
First Quarter Finance is seeking an individual to help promote the site on Pinterest. We have a strategy in place but we need a creative Pinterest-lover to see it through. This position is 10 hours per week.
Internet Brands, Inc. is seeking a design enthusiast or professional to contribute well-written, informative articles for a design-driven website. We want writers who can write in a friendly and informative tone that will engage readers from a wide variety of backgrounds and interests.
Love using social media? Have experience managing social media accounts? We are looking for a multi-platform Social Media Manager to lead our brand awareness for 5 – 10 branded digital properties that we have under active development.
Client in the Education space is seeking a Social Media Community Manager to work with their team.
Reporting to the Communications Manager, the Social Media Community Manager will be responsible for taking existing strategy and coming up with daily content, posting content to social media platforms, engaging with the audience and more.
Author:
Noemi
Editor of Splashpress Media, writer, and geek bitten by the travel bug.