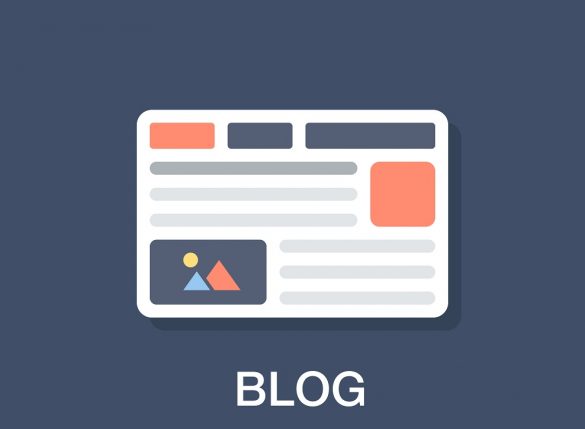 A website is a must today for businesses. It's a platform where they can establish their brand and showcase their products and services. It's a place where companies of all sizes can provide comprehensive information about what they do, where people can reach them and how their customers feel about their offerings.
In addition to a website, however, a blog can do more particularly in terms of marketing. This is strongly recommended but needs to be regularly updated to attract more people onward.
It should be noted that blogging entails consistency in order for it to achieve its purpose. This means coming up with topics for blog posts, publishing content on a weekly basis and promoting them through social media and email.
Businesses that want to start a blog needs to have a regular staff with good writing skills to do this task. Owners can do it themselves if they have the time otherwise, it would be best to delegate it to a staff or outsource it to a freelancer. By having a skilled writer or blogger to take care of this aspect, entrepreneurs can focus on the more important tasks of running their business and ensuring that they reach their goals.
Benefits of Blogging to Businesses
Generate traffic. Blogs are powerful in driving traffic to a company's main website. With the right content and attractive layout, people can be lured to browse through the site and gain insights from the information available. It should not be difficult to come up with content as long as you know your audience, the purpose of your blog and share interesting blog posts with quality photos, videos and quotes from the experts.
Engage customers. When providing valuable information to your audience, find a way to engage with them. Ask questions at the end of a blog post or when sharing blog post links through your social media account's status updates. In addition to Facebook, Twitter and Google Plus, businesses should also consider the newest platforms such as Instagram and Snapchat. Noted social media influencer Tai Lopez believes Instagram's Stories feature and Snapchat "are ideal platforms as they provide a direct opportunity for adopters to share their lives with others."
Promote products and services. Blogs are powerful marketing tools and as such, they can be used to promote products and services in a more personalized manner. Companies can create content that will tell people how to use their product or service and their benefits to consumers. Product launches and other related events as well as achievements of a company such as awards or recognitions received can also be shared as blog posts. What matters is you provide content that not only sparks the interests of your audience but also motivate and inspire them. When people can find solutions to their problems from your blog posts, they will keep coming back to visit your site on a regular basis.
Share useful information. Blogging should not be all promotional. It should also provide valuable content that people can learn from and apply in their daily lives. If you can do this, you can be sure to attract more people and keep them coming back. Another way to gain followers is to ask customers about topics they may be interested in reading on your blog. Once they see you are giving them useful information, they would not hesitate to share these on their social media accounts.
As a final note, do share your blog posts on your social media business pages. This is another effective way of spreading your content to a wider audience and encouraging them to visit your blog as well as your main business website.