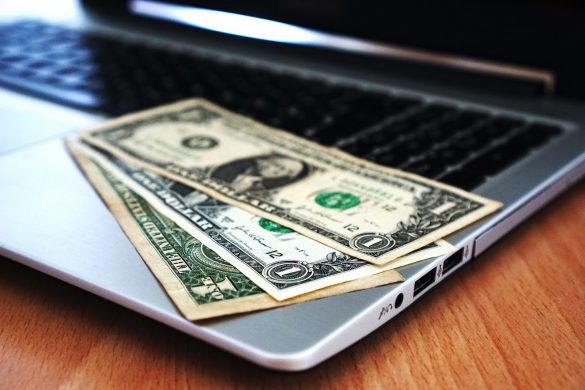 The global currency market is big, and you are part of it. When you're doing an overseas purchase on eBay to present the newest gadget to your readers, you probably don't consciously think about your contribution to a daily, $5,100,000,000,000 (trillion) foreign exchange turnover. As part of this huge market, most international bloggers – those who travel around the globe or receive income in different currencies – face the challenge of protecting their income against exchange rate fluctuations.
While fluctuations create opportunities to earn billions or professional speculators like George Soros – whose short on GBP took Britain out of the exchange rate mechanism, costing the UK treasury billions but earning him a record-breaking one billion dollar profit – today, I'm going to explain how to avoid big losses from currency exchange movements in ordinary situations.
Why You Should Care About Currency Fluctuations As a Blogger
Click To Tweet
How to Protect Your Blog's Cash Flow From Currency Fluctuations
Typical currency exposure situations
Since the abolition of the Bretton-Woods system in 1971, the comfort of stable exchange rates vanished by breaking up the ties between the value of gold and the US dollar. The new monetary era of relative currency values demanded more attention be paid to foreign exchange markets, and today with the uncertain future and the impact of cryptocurrencies, this attention is being boosted even more.
So, what are the typical situations in which you should think about exchange rates and about trying to take action? The list of obvious examples is endless, but really any situation is relevant as long as you feel large amounts are coming out of your pocket.
Traveling abroad to blog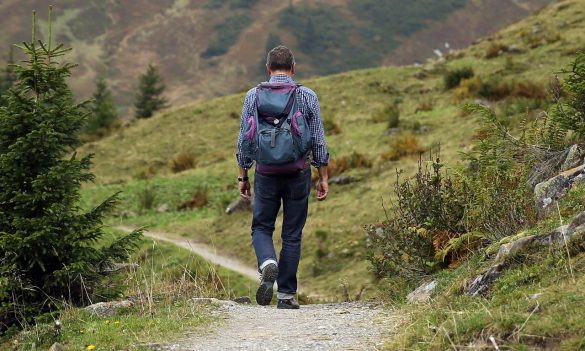 Why not save some money while blogging about your travel experiences? Ever wondered about visiting a country just because it had a currency devaluation? Argentina, Brazil, Venezuela, Russia, Turkey – are all emerging countries that have had significant currency devaluations, which is always an opportunity for a traveling blogger. In such situations, money management tools like Transferwise or Buxfer can help you save some money. However, more sophisticated strategies like currency hedging can work even better.
International freelance writing
With fluent and high-level writing skills, bloggers can have clients all around the globe. Negotiating payments in a flexible way means you can have income streams in several currencies. Keeping cash in different currencies is not a bad idea at all, but checking exchange rates and market trends is even more rewarding. A general rule: Get rid of currencies that are getting stronger than your local money.
Foreign investments for your blogging income
Are you keeping all your income under the pillow or in a bank account? As a writer with imagination, you can be more creative with your investments too. Use them (see our example later) to help protect against currency fluctuations and at the same time to earn yourself some extra income.
Measuring exchange risk and your concern level
Despite the serious-sounding heading, you are some really easy to use tools to find out if you're facing a major concern by needing to exchange money. In economics, risk is tied to volatility – up and down movements in price – so your first step is to find out how volatile your cost currency is. Use this return table for currencies to get a historical benchmark. Generally, double-digit figures can be considered excessive movements in the currency market.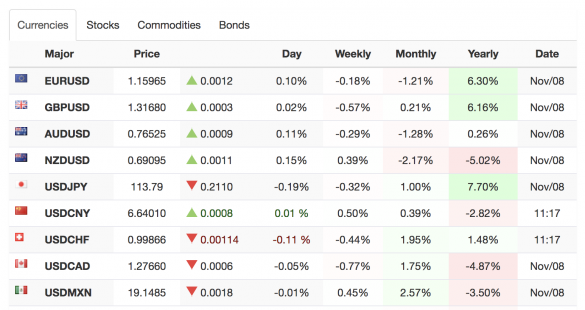 The first thing you should notice is that daily fx rate changes aren't really horrific (except on days of Brexit-like votes), the percentage movements are lower than for equities or bonds.
The second is that there is even less volatility in major (G7 group) currencies than in more exotic, minor ones. Consequently, your blog income is under less threat in these currencies.
So far, the task has been pretty easy. But what about when the sun simply doesn't settle on the right side, in other words when financial markets turn to panic mode? This can happen, usually alongside 10-20 fold jumps, and turbulent conditions, which lead to irrational pricing.
The British pound had its worst day ever in reaction to Brexit but to bring up another example from 2015, the Swiss franc made a remarkable 'rocket move', appreciating 30 percent in two minutes.
The simple lesson is that major currencies can get jumpy as well, but at least some risk events are foreseeable, and if a storm is on the horizon, it's best to put on your raincoat.
Before we move on, here is a short summary of when it is a good idea to think about ways of eliminating currency risk exposure:
When dealing with exotic currencies. Some countries lack political and/or economic stability and for this reason are punished more severely by investors in times of negative sentiment. Other currencies can lose value quickly because they are related to certain

commodities

.
Ahead of major risk events. Often hard to anticipate, but worth preparing for. Sometimes simply the improbable wins. But in an election-like situation like the Brexit vote, or ahead of major central bank announcements, it is a smart move to seek protection against unfavorable currency movements.
Long lasting trends exist. I'm sure you've heard this rhyme: trend is your friend. Well, if it's not then you should learn it now. Spotting trends requires common sense and some knowledge of technical analysis to support the thesis of a long or short trend.
Tools for minimizing currency risk
At this point, you should know what your revenue and expense currencies are and also how serious the danger of losing money through natural exchange rate movements is. If your personal assessment tells you the risk is too high and that your blog's earnings will be damaged, it is time to take some action!
Large corporations use cash management and various hedging techniques to ensure the odds don't turn against them during their international trade activities. For a normal person, these ways of mitigating risk are either unavailable or simply too costly. Fortunately, similar and easy to implement methods are still available. Let's see a real-life example.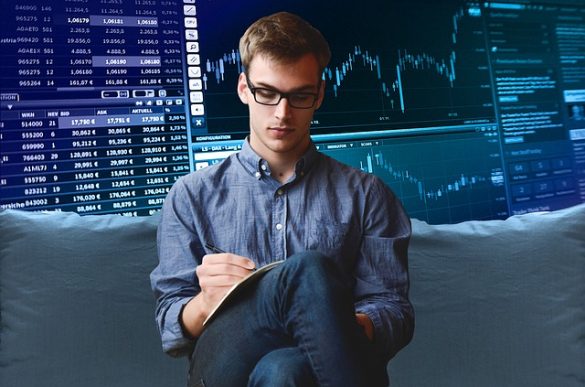 Alberto is an Italian blogger who writes e-books and educates through his own online webinars people from all around the globe. He has translated his materials into English, Italian and Spanish and his main revenue currencies are US dollar, British Pound, Euro and Mexican Peso. Living in Italy, the euro is not a concern for our blogger. Alberto has the following options to say goodbye to currency risk:
This tactic is used by all giant online retailers because it puts the gain/loss impact completely on the buyers. In this case, Alberto needs to include a third party currency converter – Oanda is a great one – that will feed prices automatically using EUR/USD, EUR/GBP, EUR/MXN exchange rates. Alberto can expose his e-book prices simultaneously in euros (his main currency) and also in the currencies of his main buyers who will see in advance the amount that will be charged to their cards. No surprise for both parties. However, some buyers might postpone their decision to buy if they believe the exchange rate is unfavorable.  
Direct wire and card transfer allowance
Alberto can settle up a cash pool where he will collect EUR, USD, GBP, and MXN. He needs to maintain four bank accounts with his Italian bank. He does this once because he foresees a trend where euro will depreciate in value, meaning he can make some gains. Second, he is a real gentleman, who wants to keep his loyal customers satisfied by not transferring hi fx risk to them
Low-cost money transfer options
To keep costs under control and reduce exchange rate losses, Alberto can sign up for a Currencyfair or Transferwise like business account. The service provider will collect, and exchange the different currencies he receives to his local currency bank account. While these new generation providers are really effective they can't guarantee favorable market conditions for their customers, which means that timing is really important. Just remember. Avoid foreseeable risky market events.
Key lessons to protect your blog's income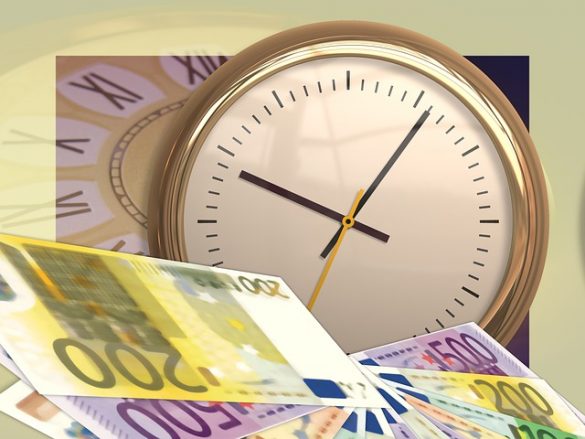 As a blogger, you may face situations in which the need to exchange money can impact you badly. While you might be writing posts about healthy diets, it is still a good idea to check the fx market news from time to time to find out what the major trends are. If you see that the news is dire and markets are nervous, you can prepare to take a loss on your exchanges too, unless you find a way to smartly convert to your local currency.
Alberto's real-life example shows that a blogger can place the exchange risk squarely at his client's feet, or alternatively, if he's a bit more friendly, he might use a low-cost transfer method. Service providers like Transferwise and Currencyfair are constantly gaining market share, through SMEs and private individuals and bloggers like you.
Comment below the line if you have any questions or reading this article left you in doubt. I'll be happy to help!
This post was written by Robert Soos – Fx market expert, writer for Brokerchooser, a startup that matches investor needs to the right broker.