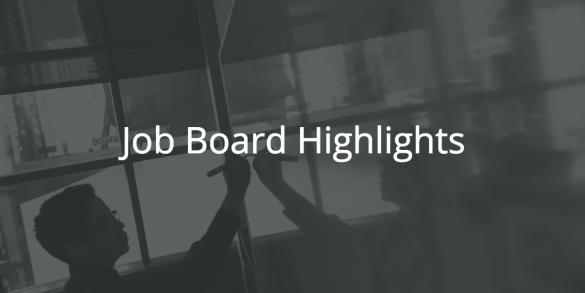 Good morning, job hunters. I hope you had an enjoyable weekend.
Let's start the week with good stuff. Here's something to motivate you: the best blog writing jobs – and more – from our Job Board.
Paid blogging jobs
iBus Media – one of the world's leading companies in iGaming industry is currently looking for freelance content providers. You will be asked to write 500-700 word articles for different websites and topics.
POSSIBLE seeks an experienced Content Writer (contractor) to craft assignment-specific, mostly long-form copy for ebooks, whitepapers, and other digital assets that describe the features and benefits of Microsoft Cloud products to consumers and corporate decision makers. Specific, deep knowledge of Azure is a big plus. You will work closely with the copy lead and designers to ensure stringent quality expectations and meet tight deadlines. Onsite not required.
A non-profit focusing on multicultural engagement is seeking to engage content contributors, writers and proofreaders for online public affairs, media and policy publication for women of color.
Pixelberry Studios is looking for writers to work on contract, delivering content for our hit mobile game "Choices: Stories You Play." You'll brainstorm with the team, craft characters, plots, and series concepts, and see your writing come to life in the game. Pay is hourly and based on experience.
You will be working remotely with a team to deliver high-quality interactive narrative content for the game "Choices: Stories You Play" in the form of game scripts. This position involves creative writing, extensive editorial work, game testing, and collaboration.
7 Figure Automation is looking for a Project Manager to collaborate with clients and help them grow their brand using LinkedIn (working remotely).
Author:
Noemi
Editor of Splashpress Media, writer, and geek bitten by the travel bug.