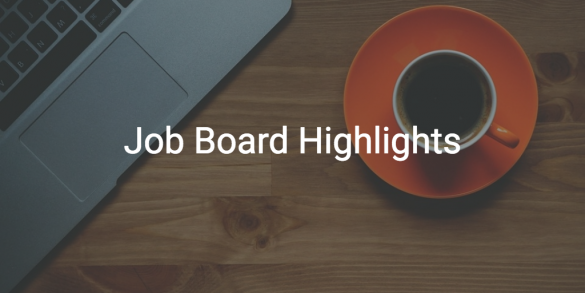 Good morning, job hunters. I hope you had an enjoyable weekend.
Let's start the week with good stuff. Here's something to motivate you: the best blog writing jobs – and more – from our Job Board.
Paid blogging jobs
Have you been profitably trading cryptocurrencies? Were you an early investor in Bitcoin or Ethereum? Are you actively following new Initial Coin Offerings?
If the answer is YES, then you may be the perfect fit for a key role in a new publication.
IB Publishing is seeking writers with a strong automotive background to contribute well-written, informative articles for their leading automotive sites. Their goal is to provide in-depth guidance and analysis to car shoppers, comparing vehicle features, breaking down pros and cons of new models, and explaining buying trends that will help them make an informed decision when purchasing a new vehicle.
Ever dreamed about writing for an established brand in an exciting consumer products industry? How about having your work published on internationally-reaching print and web platforms to thousands of readers? Then Nutrabolics has the opportunity for you!
Cloudwards is currently expanding and looking to hire a few new writers that can handle reviews for the following category on their site: VPN services
Besides writing reviews, you can also expect a fairly steady stream of work in the form of general articles (usually how-to guides or informational pieces) and overviews within categories.
Do you love explaining the nuances of credit scores, the rent vs. buy decision, taxes, and social security? Great, because The Motley Fool is looking for experienced personal finance writers to help teach the world about their money!
Author:
Noemi
Editor of Splashpress Media, writer, and geek bitten by the travel bug.