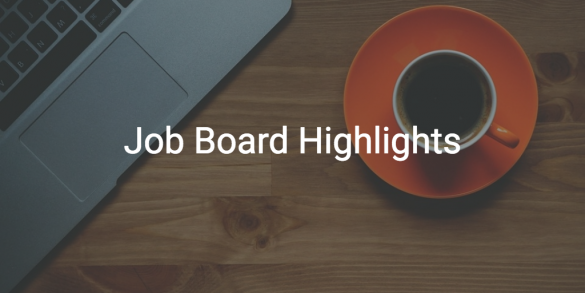 Good morning, job hunters. I hope you had an enjoyable weekend.
Let's start the week with good stuff. Here's something to motivate you: the best blog writing jobs – and more – from our Job Board.
Paid blogging jobs
You Exec is an exclusive membership-based business organization. All our members are business managers, directors, VPs, among others — who work in a corporate environment. We are seeking a writer, familiar with business terminologies, who can write 1,500 to 2,000 word original articles. For each article we expect 3-4 hours worth of research.
The Media Team here at Secret Escapes are looking for a writer to support a new exciting project. You will write content for an Australian content guide to achieve our partner's goals and aspirations within tight deadlines (we have around 7 days).
UX writers are needed to craft the intuitive, inspiring text seen and heard in products across the web, on mobile, in homes and cars — always acting as an advocate for users.
123 Media Buyers is starting a blog relating to travel and money-saving tips whilst abroad. They are looking for people to blog (4-10x/month) about topics given to them. You will have to research the topics to write content that provides real value, not a rehash of what you googled on the topic.
Omaze is looking for talented comedy copywriter to shape the creative strategy of their campaigns and lend their voice to a broad range of original content spanning video, social media, email and site copy.
Author:
Noemi
Editor of Splashpress Media, writer, and geek bitten by the travel bug.