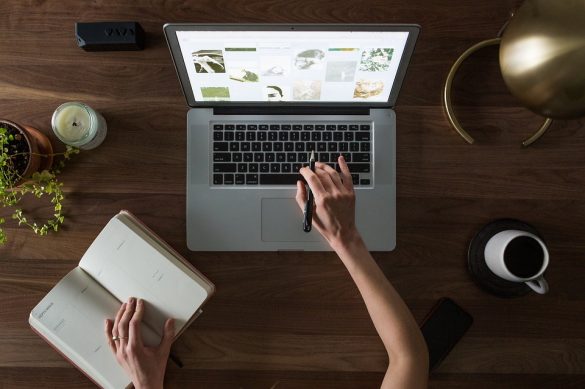 The concepts surrounding blogging—whether for personal use, SEO purposes, or monetization—have become rather complicated and drawn out over the last few years. There's a lot that goes into raising search rankings and promoting a strong blogging structure. Sometimes we just need a good reminder of what it takes to start a monetizing blog from the ground up, without all the overwhelming facts that arise as your blog develops.
With your next blog, take things down to the basics. Here are the steps you should follow when putting together your next monetizing publication.
Choose a Topic
Before you can do any of the technical stuff, you have to decide what you're going to write about. This can be a challenge, especially if you've never defined a certain hobby or passion.
"Some people have a clear vision of what they want to blog about," says Neil Patel, content marketing guru and owner of the blog NeilPatel.com that gets 4.5 million visitors every year. "In my experience, though, most people don't know what to pick! Whatever your reason for investigating how to set up a blog, I can tell you all you need to know. When it comes to choosing a blog topic, just pick something that you're interested in!"
He also says it's not a big deal if you haven't become an authority on the topic yet. As you learn more, experiment, and write about your chosen topic of interest, you'll soon achieve authority status and have a blog that you're excited to write about every single week. And writing consistently is usually the key to making money, not choosing the "perfect" topic.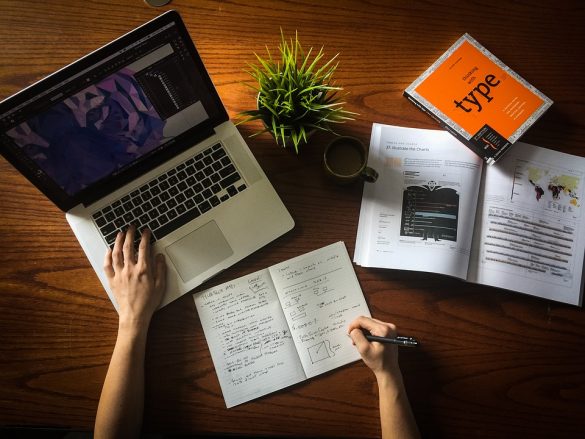 Buy a Domain
After you choose your topic, the next step is to purchase your domain name. Usually, the domain will have something to do with your brand. If the brand is associated with your name, such as Neil Patel, that part is easy. If your brand is associated with what you're writing about, it gets a little more complicated.
When choosing a domain name, remember that it should:
Be easy to remember
Be easy to say and spell
Not include hyphens, numbers, and obscure terms
Use .com whenever possible
Be available and distinctive from other domain names
These things are very important if you want to make money on your blog. It's hard to monetize an overly complicated domain name that no one can remember.
Once you choose the phrase, check that it hasn't been claimed already, and sign up with a registrar like GoDaddy.com.
Build and Design Your Blog
After you've gotten the basics out of the way and purchased your rights to the website, you can start building your blog. You'll need to do thorough research and choose a great blogging platform.
WordPress is one of the most popular platforms with a great library of templates, but it's not the only option. You'll also want to compare Wix and GoDaddy templates because you might find that these platforms can better serve your purposes. As long as you read reviews and do your research, you shouldn't have a problem selecting the right templates for your blog.
Turn on SEO Functionality
As you design your blog, integrate SEO optimization into the design. Turn on free SEO plugins that come with your site and consider a few extras. For example, Yoast SEO for WordPress handles all the technical optimization so that your site is easier to find when people type search results into Google.
There are other features of SEO that you'll want to include as you blog. Avoid keyword stuffing, as this can actually hurt your SEO, and focus on long-tail keywords.
"A good rule of thumb is to focus on one or two keywords per blog post," recommends Lindsay Kolowich of Hubspot. "This'll help keep you focused on a goal for your post. While you can use more than one keyword in a single post, keep the focus of the post narrow enough to allow you to spend time actually optimizing for just one or two keywords. Using long-tail keywords may be more efficient to this end, since website visitors searching long-tail terms will often be more qualified."
SEO is vital to a successful blog, so don't skip this step. No blog that can't be found makes money.
Have a Business Goal in Mind
Last, but not least, devise a strategy for making money. There are several ways to make money on your blog, including:
Ad revenue
Built up engagement
Affiliate revenue
Events
Blog-related products or services
Social media shares
Paid membership
Donations
Choose one or more of these revenue methods to ensure that your blog will be profitable.
Make other business-related goals as well. For most blogs, the goal is to be a kind of go-to resource for your niche or industry, but you might have smaller goals such as a certain number of monthly visitors or a certain ranking in SEO that will keep you going. These goals will keep a constant forward momentum that's vital for a growing blog.