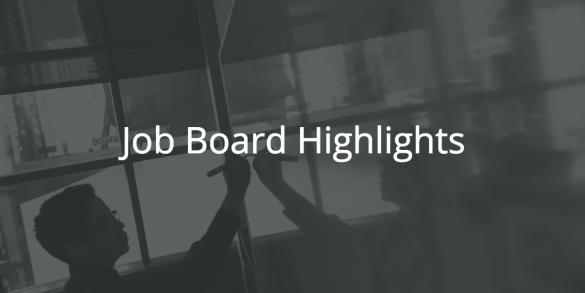 Good morning, job hunters. I hope you had an enjoyable weekend.
Let's start the week with good stuff. Here's something to motivate you: the best blog writing jobs – and more – from our Job Board.
Paid blogging jobs
A healthcare technology company – has an immediate need for a B2B Copywriter. This is a remote freelance position starting ASAP, set to last for 2-4 weeks.
Are you a Meteor developer? Are you interested in helping your fellow Meteor developers become better developers and human beings? Do you enjoy writing technical stuff? Well, The Meteor Chef loves it when writers explain development concepts in easy-to-understand ways – and they're looking for you!
Wpromote, one of the nation's leading digital marketing firms invites you to "Think Like A Challenger" and push their clients to take on the 800 lb. gorillas of their industries. If you're a fashion writer, you might be the person they're looking for.
Mom's The Word is looking for contributors who can write blogs that have a fun, friendly "we know you/we are you" voice that speaks to their smart, savvy, educated, urban, chic (and aspiring to be chic) pregnant moms in a conversational way. The position will require 1500 word Articles focusing on fashion and pregnancy, referencing their selections and images(which can be found on our website), Titles and SEO snippets.
iTechmedia is is looking for an experienced freelance poker news writer. You must have experience writing about casino or poker, as well as any other related games.You also need to have a comprehensive grasp of key players, history of the game in the US as well as abroad, and complete and ready knowledge of all poker lingo and terminology.
Author:
Noemi Tasarra-Twigg
Editor of Splashpress Media, writer, and geek bitten by the travel bug.