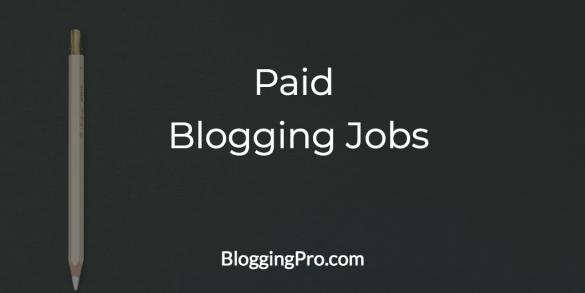 Good morning, job hunters.
Here are the best blog writing jobs – and more – from our Job Board.
Paid blogging jobs
Creative Hiring works with blog style websites and information products in different niches of the Health and Wellness industries.
They are currently looking for writers from around the world, to work together and create amazing and valuable content on an ongoing basis: blogs, newsletters, information products, infographics, etc.
OBBAUTO.COM is looking for a marketer with an uncommon talent for writing — for you, writing isn't just a lifestyle, it's a highly valuable skill. You know that brand voice and content marketing do more than sell a business — they tell a story and engage prospects in a memorable way. You've learned this simple fact by honing your content marketing skills in e-commerce and large scale retail.
Unito.io is a Montreal-based tech company that connects teams by syncing the tools they use and the projects they work on.
They are currently looking for freelance writers to write content for their blog. They would like articles on the following topics: how to get the most out of team collaboration, tool-specific tips, guides to help teams who might not be used to working together, leadership, project management, and team productivity.
Black Sheep is looking for writers that are opinionated, detailed and able to captivate readers through storytelling. The writers will support the editorial team with content creation and development. Contributors will also participate in content strategy, development, writing, proofreading and editing.
Are you seriously obsessed with your computer and mobile and have tons of tips, tricks and advises that you always share with others? Are you always the guy/gal that your friends go to when they have problems with their PC? Or are you always connected to the Web and looking for cool and useful stuff to share with your friends? If that is who you are, check out this job.
Author:
Noemi Tasarra-Twigg
Editor of Splashpress Media, writer, and geek bitten by the travel bug.