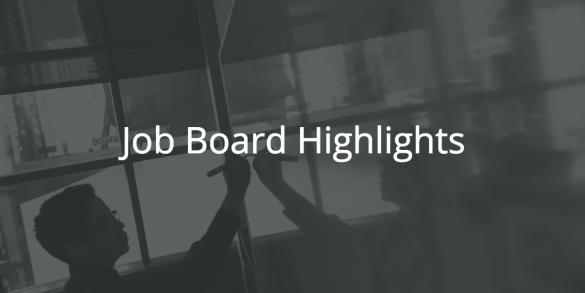 Good morning, job hunters.
Here are the best blog writing jobs – and more – from our Job Board.
Paid blogging jobs
Future U Coaching is a career coaching business focusing on career transformation and career acceleration for professionals. They are looking for a blog writer to write blogs on topics such as:
Career Transformation
Career Acceleration/Getting promotions
Career Happiness
Changing careers
Job searching
Nupathe Health & Medical Solutions are looking for bright, motivated people interested in Health to join their team of freelance writers and social media marketers.
Bustle is seeking remote part-time film writers to contribute 3-4 full days per week. Applicants MUST be based in NYC or LA to attend screenings, red carpets, and more.
Writers should have extensive knowledge of the latest in film news, a passion for movies, a fun and witty voice and the ability to write quickly and cleanly.
DS Media is looking for motivated freelance writers to contribute articles on a variety of topics including gardening, raising livestock animals, self-sufficient lifestyle, frugal living, and other topics related to homesteading.
Works In Progress (WIP) by Auster is a digital lifestyle publication for a brave new world redefined by art and commerce.
WIP believes in collaboration above all, and spotlights x celebrates an ever-evolving collective of bold artists from music, film, fine arts, literature, theatre, performance, and anybody with a unique flavor and story.
The blog's main topics will be vape culture, music, art, design, and pop-culture.
They are looking to onboard freelance writers to their editorial team and enrich their websites with new blog posts, guides and marketing copy.
Author:
Noemi Tasarra-Twigg
Editor of Splashpress Media, writer, and geek bitten by the travel bug.