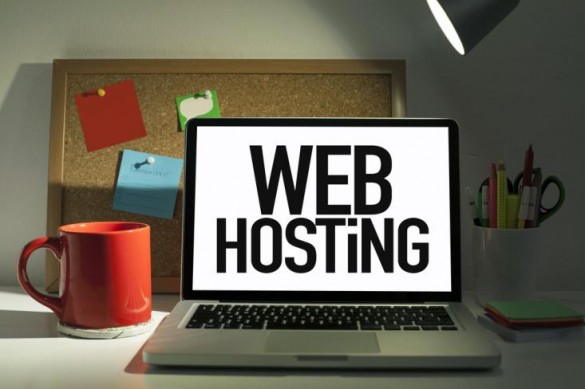 If a website is in the blueprint for your small business, you'll probably first want to give web hosting a try. Then a free hosting plan will be your best option. Free plans are also good for personal websites or temporary websites. Further, you'll be getting a lesson in the basic processes and complexities of creating a website at no cost, and when you shift to paid hosting, making your site will not be so daunting.
Companies however, big or small, will not compromise their online representation on free web hosting services, for a number of reasons. Neither should you, because an online presence is now essential, and you'll be growing your website moving forward, and a web host that does not ask you for anything will hinder you from doing so.
Here is a comparison of free vs. paid web hosting:
Free web hosting services include their name in your site's unique domain name. For Blogger and WordPress, popular free web hosting sites, your blog or website will look like this: myname.wordpress.com or myname.blogspot.com. For picky potential clients, this may lower your credibility as a business. Paid hosting allows you to use your domain name without the external site's name.
Speed is one of the top factors that has a great impact on a website. Internet users' attention span is extremely short and 40 percent of them will leave a slow-loading website. If you're a business and your site in hosted on a shared server, which free web hosts use, you'll be losing customers to a competitor who's on a dedicated server or virtual private server. Investing in a paid web hosting service will pay off nicely in page load speed.
Your free hosted website comes with a barrage of advertisements that bring in revenue for your host. You have no control over the pop-ups and banners, and users are distracted or irritated by them. The webpage that has been painstakingly designed is marred by these ads. In paid hosting, you are permitted to put the ads you want in your site.
For customer support in free hosting, you are directed to their FAQ page. There's no personalized customer service or tech support, and you're on your own if the website has a problem. Paid hosting, on the other hand, have help guides and tutorials in addition to technical support.
Building your website can be done on both free and paid hosting services so you don't need to pay a separate web developer to create one for you. But, as is the case with most things free, you'll have to settle for basic attributes that still deliver functionality. For web hosting that you have to pay for, the website builder included in the plan has advanced features and customization options to give your site a unique and professional look.
Free web hosts give lower bandwidth and limited disk space for their users. Images, podcasts and videos will take up a lot of space; hence, your uploads can only be as many as the free hosting service allows. But a paid web hosting plan can offer unlimited bandwidth and disk space and much more. The benefits you get far outweigh the small amount you pay per month.
Other features that paid web hosting offers for your growing website are high uptime, unlimited email accounts, free domain name, and up to date tech aspects.
Uptime indicates the amount of time your host's server is running. In free hosting, the chances of your site going offline is higher while most paid hosts guarantee a 99.9% uptime. In addition, free web host servers can terminate your account anytime, even without cause.
Security is a very important concern for your website, and this is where SSL Certificates come in. Free web hosting services also offer free SSL Certificates, making them very attractive to the user with a limited budget. But this free security is highly risky, enabling cybercriminals to gain access to sensitive information. If your website is an e-commerce one, your customers' credit card accounts and other data can be stolen. In 2015, this actually happened, and 13 million passwords were stolen. Web hosts that you pay offer a high level of security for their clients; otherwise, they would be out of business.
Web hosting as an industry is continually growing, meeting the challenges of the constantly evolving digital arena. Trends and requirements change too, and paying for a web host is your best assurance for a website that loads fast, looks polished and is secure.
The Perfect Cloud Based Blogging Platforms For Your Personal Blog