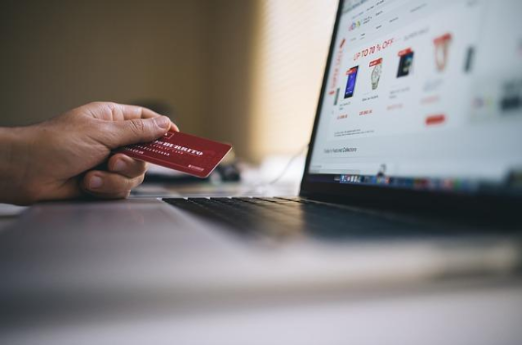 The growth of online shopping has been the biggest change that the retail industry had to adapt to this millennium.
Even the smallest businesses can make decent money by opening an online store. Hundreds, if not thousands, of solopreneurs have struck it rich by doing exactly that. Those without an e-commerce site are missing out.
But if there is one thing that an e-commerce website definitely needs to thrive, (other than perhaps an https connection and decent security features) it's a professional copywriter.
The competition among online retailers in almost every industry is such that websites with poor-written copy will lose customers to their competitors.
Here are three key reasons why you need to either learn sales copywriting, or hire a professional copywriter for your online business today.
SEO
If you're sales copy and product descriptions aren't optimized for the keywords your customers are searching for, then you're not going to drive organic search traffic to your products. That's a potentially huge chunk of new customers that will never find out about your online business.
You could potentially drive people to your sales page through paid search, but that'll cost you a significant piece of your profits, and even then you'll need to know what keywords to target. Many pay-per-click ads are written by professional copywriters too.
Whether you're selling on Amazon, eBay, or your own private website, your pages need to be optimized for the relevant search engine if you want to raise big money online.
Product Descriptions
The biggest barrier which stops customers buying once they've landed on a specific product's page is the fact that they can't physically hold it. For many types of product, there will always be a bit of doubt about completing a purchase when you can't see or feel a true representation of it.
This is where high-quality product descriptions come into play. The role of the product description, as well as being SEO-friendly, is to paint as accurate a picture of the product as possible, leaving the customer with as little doubt as possible as to what they are receiving.
If a specification that a customer searches for isn't there, it's possible they won't risk buying. Online returns are frustrating and can take days to complete. There are probably dozens more retailers selling a product with the specification they're looking for. It'll be much easier for a customer to ditch your website and buy with them.
KISSMetrics describes the perfect product description as persuasive and scannable with a clear tone of voice and a comprehensive list of features and benefits. That's easier said than done, which is why it pays to get the professionals to write high quality product descriptions.
How to Drive a Sale
The world's best copywriters have a knack of writing in a language that compels people to part with their money. They have mastered the addition of classic sales techniques – such as fear of loss, the Jones effect, and down-selling – within their writing.
The classic online shopper has an attention span shorter than a goldfish and a huge selection of retailers to choose from. If your copywriting doesn't hook them instantly and keep their attention all the way to the 'buy now' button, the sale isn't a certainty, particularly with larger and more expensive products that customers prefer to dwell on.
Great copywriting makes people excited to buy straight away. That's why companies with huge revenues will pay experienced sales copywriters thousands for landing page copy. The language used here could be worth a fortune in sales to that company.
With this in mind, consider a professional copywriter an investment that your company can't afford not to make.