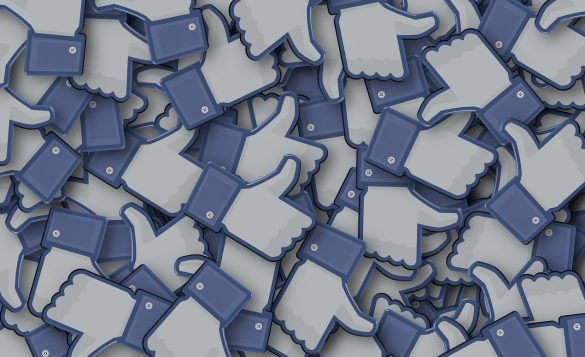 Despite the huge growth rates of Instagram and Twitter, Facebook is still the biggest platform in the world. With 2.07 billion active monthly users, as of the third quarter of 2017. Compared to Instagram's 800 million and Twitter's 300 million, it's a staggering amount.
If you're looking to improve your social reach, Facebook is not to be ignored. Here are 5 of the most relevant Facebook marketing tips to bear in mind for 2018.
[bctt tweet="5 Facebook Marketing Trends to Think About for 2018″ username="blpro"]
Facebook Live
Live streaming may seem like yet another string you need to add to your bow, and yet another in-house hire in order to create the right content, but it's not something you should put off if you really want to improve social engagement.
Over 4.4 million videos were uploaded to Facebook in 2016, generating 199 billion views! More and more marketers are turning to video content to capture their audience's attention and with the addition of live streaming capabilities, being able to share the 'here and now' for an immersive and interactive social experience is the biggest trend to watch.
Images Still Rule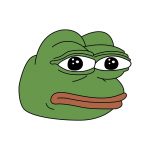 Whilst video grows at an incredible rate, one of the steadier trends for marketers to be aware of is the use of imagery.
Visual posts are 40 times more likely to get to get shared on social channels (as seen from the data generated by HubSpot). So memes, pics, and infographics still rule for 2018!
Facebook Advertising
Paid ads on Facebook are becoming extremely popular with small businesses. There are now over 4 million businesses paying for Facebook advertising to promote their products or increase brand awareness. And according to data shared by Contently, 78% of marketers using the platform are satisfied with how their Facebook ads have turned out.
Whilst traditional PPC will likely remain the core focus of your paid marketing strategy, it's time for brands to adjust some of their spend to include Facebook ads too. This area will only grow
Millennial Sharing
This may come as a surprise as Instagram and Snapchat are more likely to appeal to the younger generation, but millennials are the most likely to share content on Facebook according to a write-up by Kevin Gallagher on the Business Insider website. Whilst Facebook may not be the preferred platform for many millennial and gen Z users, they can still be marketed to on there.
Facebook Influencer Prices Rising
The cost of getting endorsement from social media influencers is on the rise, big time! Just one single Facebook post mentioning your brand could cost you anywhere up to £160,000, according to a study by Our Social Times. Of course, it all depends on who they are, how many followers they have and lots of other variables. But the cost is definitely on the up. And a shocking 86% of those surveyed for the aforementioned study admit that they aren't entirely sure how fees are calculated.
If you plan on using influencers in 2018, beware of the extortionate costs and make sure you have a healthy budget in place for big promotions.