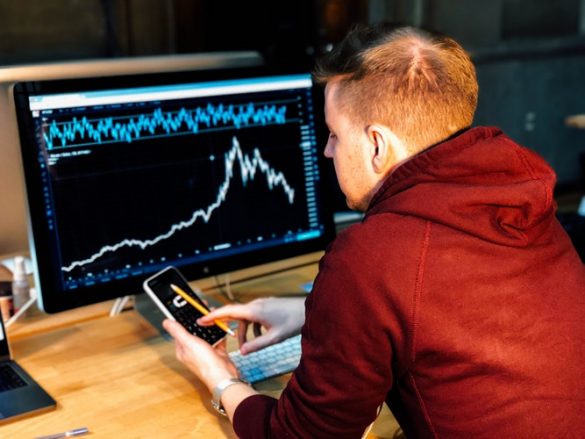 Cryptocurrency is undeniably very popular. Undergoing a significant growth in the year 2017 to 2018, it became a focal point of a large number of audience as well as the mainstream media – whether they are individuals interested to invest in the cryptocurrency market or simply are curious people who want to know about the trend.
Ever since the "boom" of the cryptocurrency market, dozens of blogs, forums, and social media trends that are mainly focused on the current events (i.e. news and development) started to emerge – which are admittingly really helpful especially for the newcomers who need extra effort to cut through the noise.
Because of this, creating a blog dedicated to all-cryptocurrency is a completely smart and viable option. With only a few tweaks on your computer, you can create a strong online presence and discover more and new opportunities that can eventually drive business growth.
Sounds easy, right?
However, of course, you need to know how to do it. But don't worry as we have rounded up the steps that you must take to create your cryptocurrency blog.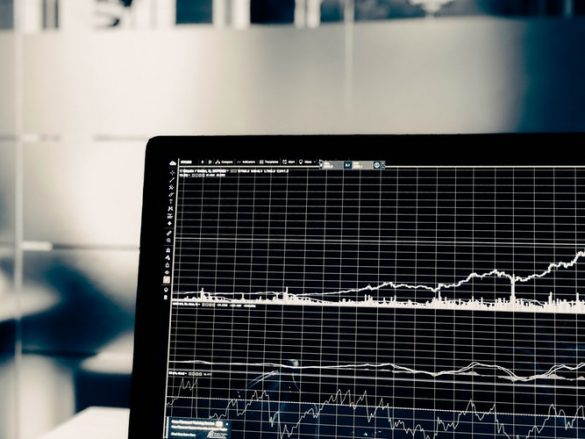 Create a functional and attractive blog design.
The journey for establishing your blog begins with setting up. For this purpose, first, you will need to choose a blogging platform (a software or service that you can use to publish your content, such as WordPress or Tumblr).
Once you have chosen a platform, the next thing to do is to choose a domain name (also called domain or simply a website name/address where users can access your website) and register it.
After that, you can now pick from a variety of multi-purpose themes that are specifically designed for cryptocurrency blogging. You would want to choose a good theme that gives you the exact look and feel of your blog.
However, if you wish your blogging website to be custom-developed and designed – as this process can be really daunting and rather expensive – website builders such as Wix.com can be of help. Or you might want to just leave it to professionals so, you won't have to worry about everything else except for your content and content strategies.
Have clear goals and set up your Call To Action (CTA).
Running and managing a blogging website is useless if you have no clear goals to pursue as it will help shape your CTA – "a statement designed to get an immediate response" from the audience (i.e., "Sign up for free report now" or "Send us feedback"), and of course, your content.
Ask yourself, what do you want to do? Do you want to give your audience the information about the latest cryptocurrency trends? Do you want to offer financial advice? Are you going to focus on promoting specific cryptocurrency platforms? Or maybe all of these?
Whatever you choose, make sure to divide them into categories. This will give your audience a hassle-free reading. Moreover, you will be able to pick the most appropriate CTA according to your business goals – which can range from a simple "Read More" or "Register".
Follow the best sources.
The cryptocurrency market revolves in the world of finance which means that with a cryptocurrency blog, you are entering a world where people only like to read authoritative blogs – of course, because it is all about money.
As a beginner that you are, your blog is not authoritative yet. You might want to change that by following the best sources in the market, citing them, and most importantly, providing your personal insights as a way of putting a value on your content.
Make sure to write a high-quality content.
Perhaps, the most important thing to pay attention to when blogging (whether about cryptocurrency or not) is the quality of your writing. The more quality there is in your content, the more believable it is.
Read a lot of resources from many of the expert bloggers and try to maintain the same quality in your blog posts. Moreover, to be a hundred percent sure, you might want to hire a professional native English proofreader and editor.
Hire guest bloggers.
Although attracting and hiring guest bloggers to contribute to your blog posts require a considerable decent amount of posts on your blog, it really is not a hard thing to do. There are a lot of cryptocurrency bloggers out there who are willing to share different insights in different topics – such as in cryptocurrency startups (i.e. Narrative cryptocurrency, Coinsbank, Circle, etc.), cryptocurrency wallets (i.e. Bitcoin, Ethereum etc.), and the like – and are more likely to attract different audiences.
Simply try to contact and invite colleague bloggers by putting a CTA like "Become a guest writer" and you will be surprised as to how many bloggers are willing to take on the opportunity.