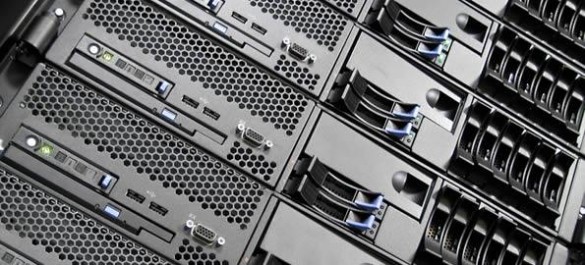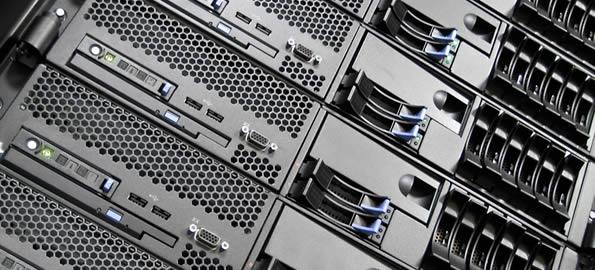 A VPS, or virtual private server, is a great way to get more power and customization for your blog. What is a VPS, and what can it do for you?
What is a VPS?
Most web hosting providers offer shared hosting. This means that your site runs on their platform, with their software packages, their control panel and their access tools. Shared hosting is inexpensive, but you're subservient to the host's desires. Most bloggers, especially those that run multiple websites, will probably be most familiar with the setup for a shared hosting environment. Users log in through a portal, which allows them to control their server.
Dedicated hosting is almost the complete opposite. The user either owns or rents the server, and is completely in charge of everything. Nothing runs on the hardware that isn't put there by the user. This offers the greatest control and power, with the greatest bandwidth and system resources. However, dedicated servers also require significant cost and maintenance.
Managing a dedicated server isn't a set-and-forget kind of task. You need to constantly monitor uptime and availability, or your visitors will get a pinwheel. But if you're willing to expend the effort required to run your own server, you get significant benefits as well.
A virtual private server, or VPS, is somewhere in the middle. Users can many of the benefits of a dedicated server, but without the significant expense and management requirements. You have essentially the same control, but your server runs in a virtualized environment with hardware shared by other users. If you don't require the full throughput of a dedicated server but want total control of your hosting environment, a VPS is an excellent middle ground.
From the user's perspective, a VPS functions identically to a stand-alone hardware server. However, the separation is entirely software-defined. It's a virtual machine that the user can access remotely, running as if it were a self-contained environment while sharing hardware with other virtual machines. You get many the perks of a private server without having to pay for a physical machine. Hosting companies can offer a VPS at lower rates than they can offer a true private server, making them more accessible and affordable for clients and developers.
SkySilk: High-Quality Free Virtual Private Server
You'll typically pay more for a virtual private server than you will for a shared server. You get far greater control and power, but you pay for the privilege of having essentially your own remote machine.
Virtual private servers typically cost $20 to $70 USD to start, depending on your bandwidth and server limits. But during their beta period, SkySilk is allowing new users to participate in improving their software and get a free VPS plan for life as a reward. The forever-free plan includes a virtual private server with the following technical specifications:
1 Virtual CPU
512MB RAM
25GB SSD Storage
12Mb/s Bandwidth
500GB Transfer
SkySilk's virtual private servers can run 40 Linux distributions, with popular distros like Ubuntu, Fedora and CentOS. Bloggers and website owners will also like running WordPress, Magento, PrestaShop and more as their core VPS operating system. And once you get a WordPress setup you like, you can copy it to as many domains as needed.
SkySilk SkyPoints
You'll be rewarded for using the service with SkySilk Points. These points, which users earn by referring other users and using the service, can be redeemed for a variety of rewards. Users can get SkySilk account credit, Amazon and Best Buy gift cards or Visa Reward cards. 100 points equal $1 in cash back value, and new users get 500 points for signing up. You'll earn points each month based on how much you use the service.
SkySilk Paid Accounts
In addition to the indefinitely free virtual private server plans for beta users, SkySilk also provides a premium tier VPS service.
Users of the premium tier get ten times as many SkyPoints, premium support, free scheduled backups and snapshots, higher transfer and bandwidth limits and larger VPS resource limits. Standard accounts start at $5 per month, which includes automated backups and snapshots to protect your servers integrity. Free users can make manual backups and snapshots at any time.
What Can a VPS Do For You?
If you're running a blog on a virtual private server, you have far more options for how to structure your site. You have total freedom to use whatever server-side technologies you like, meaning you can implement better designs or more interactive marketing tools.
You also have greater bandwidth, meaning your blog won't go down when your post blows up. SkySilk's free VPS is an excellent way to get started working with a VPN without a major financial commitment, and you can upgrade when you're ready.