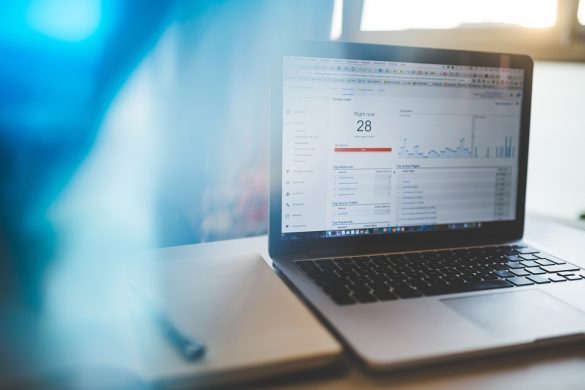 Most content marketers recommend using evergreen content as the foundation of your content strategy; evergreen content is content that stays relevant indefinitely, weathering the evolution of the news cycle and changes over the course of the year. By contrast, news-related content has a natural expiration date; people tend to lose interest in a story once a few weeks have passed. And seasonal content is, appropriately enough, seasonal; it may be relevant only for a few weeks or a few months out of the year.
For example, you might have a post about how your products make an ideal Christmas gift, or you might discuss a specific service you offer in winter, or you might create a campaign for a specific upcoming event. In any case, you'll face the same principal disadvantage: temporary or limited visibility of your work. Fortunately, there are plenty of advantages to make up for this.
The Key Advantages of Seasonal Content
So if seasonal content is only relevant for a fraction of the year, how could it possibly help you boost your website's traffic?
Limited competition. Content marketing is starting to become saturated. Millions of companies and individuals are now competing on a global scale to offer targeted content for their readers; that means if you want to stand out, you have to offer something no one else has or no one else can. That's a tall order if you're looking at the biggest, broadest topics available, but if you zoom in to focus on seasonal content, you'll find far fewer competitors to contend with.
Niche targeting. Seasonal content also helps you speak to one audience, specifically. Rather than shooting broad and trying to appeal to the greatest number of people, you'll be catering to a niche group; this allows you to produce more relevant content, and may help you earn more engagements.
In-season returns. Though seasonal content won't bring you remarkable returns in the off-season, it may be able to make up for it with exceptional returns when it becomes relevant again. For example, if your content is only relevant three months out of the year, but it gets four times the typical traffic during those three months, it will break even.
How to Use Seasonal Content Efficiently
Use these strategies if you want to use your seasonal content as efficiently and appropriately as possible:
Do your research first. Make sure you do your research first. Not every company or content marketer will benefit from a seasonal strategy, so you need to understand your place in the market, your audience's goals, and the potential returns a seasonal strategy could offer you, specifically.
Create a calendar and archive of assets. Next, start creating a calendar. You'll want to make a publication schedule that keeps your content rolling out ahead of and throughout the season. Then, you'll want to keep a running list of all your seasonal items that have been published, so you can syndicate them and make a new push for them when the next season rolls around.
Tie your seasonal content into a seasonal action. To get more value out of your seasonal work, make sure to tie your content into seasonal action. For example, if you're writing about buying the perfect Christmas gift, make sure to link to your best gift ideas with a strong call-to-action.
Integrate specific keywords into your content. Don't write topics off the top of your head; do some keyword research and prioritize long-tail phrases that your target audience uses in their seasonal queries. After all, one of seasonal content's greatest strengths is its performance in the realm of SEO.
Anticipate the season. Whatever the season is, it will probably sneak up on you. Start publishing and syndicating your seasonal work in advance of the actual season—ideally, at least a month ahead of time. That way, you can build momentum and operate at full speed during the season's peak.
If you can follow these tips, your campaign can benefit from a seasonal element. Unless your business is wholly seasonal, it's best to keep seasonal content as only a portion of your strategy, but it can still be a powerful component in earning more traffic.