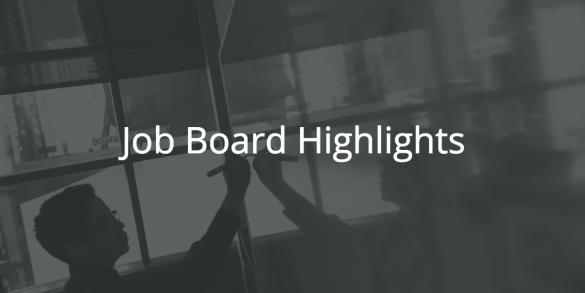 Good morning, job hunters.
Here are the best blog writing jobs – and more – from our Job Board.
Paid blogging jobs
Fatherly needs an Instagram manager to:
Develop and execute creative guidelines for the Fatherly brand on Instagram
Curate photo and video content within those creative guidelines
Be the creative decision maker for the feed
Ideate and create original franchises for Instagram Stories
Write copy
Ideate and create original meme and visual meme assets
Titanium Marketing is looking for blog writers who can write great content and reach out to various sources to have their content published.
This position requires someone who can research a topic, write highly interesting and engaging content and then have the passion to reach out to relevant websites to have the content published.
You are a marketer with an uncommon talent for writing — for you, writing isn't just a lifestyle, it's a highly valuable skill. You know that brand voice and content marketing do more than sell a business — they tell a story and engage prospects in a memorable way. You've learned this simple fact by honing your content marketing skills in e-commerce and large-scale retail.
You are inspired by all industries or verticals and have a diverse range of blogging experience to back up this claim. You don't just specialize in one niche — rather, your portfolio consists of expertly crafted samples from an array of clients.
Blue Ant Media is looking for a freelance digital writer who can produce a daily flow of clean, engaging content about a variety of topics. The work will involve researching topics and writing useful, accurate, on-brand content for a variety of brands.
The writer will be paid per article on a monthly basis and will be expected to write up to two articles per day. There is no travel or in-office requirement, and the writer can work from anywhere in Canada.
Anansi Content Solutions is looking for a conversion-oriented copywriter to work remotely and produce website content and marketing material on a casual basis. This position is open to applicants in Canada only.
The mission for you as a Copywriter is to produce persuasive and descriptive copy to increase conversion and clarity on websites and marketing projects. This requires taking planning materials such as briefs, avatars, and outlines and transforming them into targeted and engaging content.
Author:
Noemi Tasarra-Twigg
Editor of Splashpress Media, writer, and geek bitten by the travel bug.