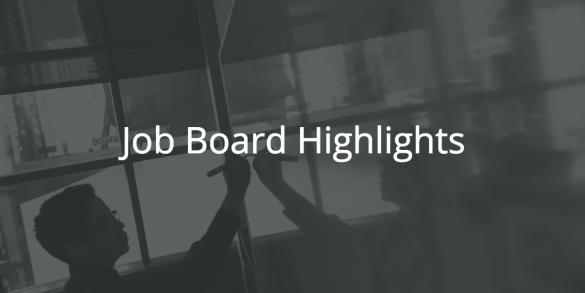 Good morning, job hunters.
Here are the best blog writing jobs – and more – from our Job Board.
Paid blogging jobs
Study.com is looking for passionate freelance writers to write original content that will contribute to their library of education and career articles. The ideal writer is great at conducting online research, committed to providing high quality, accurate information and cares about the state of today's education and job market.
Elite Daily is seeking remote, part-time Beauty Writers to cover beauty-specific news, service, experiments, first-person essays, and reported pieces for the Fashion & Beauty vertical. Candidates must have availability to work 3-4 full days per week during business hours.
Film Daily is an online platform connecting audiences with indie filmmakers via news, views, and reviews.
Their publication is growing quickly and they're looking for a team of talented freelance scribes to write about the ever-expanding world of indie film, filmmaking, film festivals, and content streaming.
Their target audience is Gen Z, Gen X, and Millennials. They aim to keep our audience entertained about entertainment.
Los Angeles-based Internet Brands, Inc. is currently looking for an editor to assist in the ideation, creation, execution and measurement of website content as well as social media and email campaigns. The area of concentration for this particular role will be in the health vertical and primarily focused on three different areas of medical practice: cosmetic, vascular, and urology.
The position requires writing guest posts, blog posts, social media posts, articles, and reviews. They are looking for writers that can perform proper Web research, affect the audience with the power of words, and pay attention to details.
Author:
Noemi Tasarra-Twigg
Editor of Splashpress Media, writer, and geek bitten by the travel bug.