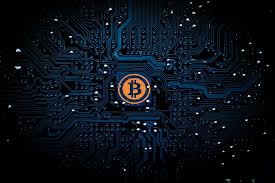 Cryptocurrencies like Bitcoin are quite controversial. But despite this, it remains a highly attractive alternative to money. The potential for using cryptocurrency in many applications is still being explored. Since there is no connection with banks and this type of currency is not centralized, it becomes an anonymous form of exchange.
On top of the obvious purpose of Bitcoin, as a currency, there are other uses and benefits of Bitcoin that are beyond what you already know. Here are ten of the uses for Bitcoin further explained.
Encourage more Ethical Business Practices. There are many industries that get a bad reputation because of unethical and unlawful practices. With the use of Bitcoin, there is greater transparency because of the ability to track each transaction. This can help more businesses to shift towards more ethical practices.
Engagement in Digital Publishing. To improve the relevancy of digital advertising and make it more effective, advertisers are now using a pay-per-article method where digital ads can be placed next to relevant articles. This technology uses a form of cryptocurrency called EngageToken.
Better Wealth Management. If you want to invest and build your portfolio, cryptocurrency is an exciting option that can be used. What's amazing about this is that there are no boundaries or limits to the investment you can manage.
Battling Fraud. Experts are looking at the possibility of using cryptocurrency to eliminate corruption in areas of the government where money is involved. One example is electoral fraud. Since cryptocurrencies use a blockchain technology, fraud can be prevented.
Preventing Corruption in Charities. Similar to eliminating corruption in government agencies, cryptocurrencies can also help end corruption in charities once and for all.
Greener Solutions. Environmentalists are excited about the benefit of cryptocurrency in promoting greener lifestyle choices.
Travel. With Bitcoin and other forms of cryptocurrency becoming more accepted in many countries, there is potential for using them in paying for services and other transactions. This is certainly a safer option for travelers who are always concerned about security.
Education. There are several educational institutions across Europe and the United States that have started to accept cryptocurrencies as a form of payment.
Fund-raising. Start-up companies that support people with great ideas to bring their concept to a larger market are slowly accepting the use of cryptocurrency as a payment option.
Paying for online gambling such as casinos. Online gaming has also begun to acknowledge the convenience of accepting cryptocurrency as a form of payment from participants and as a way for players to withdraw winnings. If you want to know how to use Bitcoin in casino transactions, read further in this article.
These are only a few of the uses for Bitcoin and cryptocurrency. In using it as a payment option for online casinos, it adds greater efficiency and convenience for a player. You simply need to make a Bitcoin deposit and the operator then converts this into traditional currency. Despite this, there are many people who have not yet realized the benefits of using Bitcoin for a majority of online activities.
What are the benefits of paying with Bitcoin?
It was previously discussed that cryptocurrency offers greater anonymity for the user. This feature is especially advantageous to someone who is betting or playing casino games online. The anonymity of using Bitcoin also serves as another security feature.
In many countries around the world, online gambling is still illegal. As such, betting on offshore online casinos poses another concern. There are many financial institutions that will not process transactions with offshore websites. Players who are eager to find an alternative look to Bitcoin as a payment option. Bitcoin is decentralized and does not go through a bank for processing.
This means that there is no need for you to provide credit card or debit card information in order to make a deposit.
Another advantage of using Bitcoin for online casinos is the urgency of deposits and withdrawals. There is no clearing time involved with Bitcoin transactions. You will see that your deposit is credited instantly. The same also applies to withdrawals where you don't have to wait to receive your money. At this time, cryptocurrency is also not subject to taxes, which can be another good thing.
Are there any downsides to using Bitcoin?
There is a very limited number of online casinos that accept Bitcoin as a payment method. Those which do accept it are oftentimes unlicensed or unregulated. This may pose a potential risk on the side of the player. Another downside is the volatility of cryptocurrency. It is best used when the exchange rate is on the positive side. You better hold off when the exchange rates are low.
How can I use Bitcoin to pay for online casino deposits?
The online casino provider that already has a system in place for accepting Bitcoin often lets players sign up for a wallet account.
You can then fund your wallet directly or use another account to transfer Bitcoin credits. For added security, you will be asked to provide a specially generated key for the transaction.
The process is not complicated and should be easy to follow. Don't assume right away that the website you're playing at accepts Bitcoin. Check the rules and the limitations of using cryptocurrency as a deposit and withdrawal option.
It's absolutely exciting when new innovations such as cryptocurrencies open up a number of possibilities to make life easier.
These advancements are a testament that there can be greater financial freedom, especially when transacting online. With this in mind, there are still some notable precautions that each user needs to take. No matter how confident you may be with the use of Bitcoin, you still have to be careful and prudent so that you can use it to its fullest advantage. Pay attention to the rise and fall of exchange currencies and don't get carried away investing too much of your assets into cryptocurrencies. Diversifying your financial options is definitely a good idea but not to the point that you will ignore all the possible risks involved.
Image: Pixabay.com