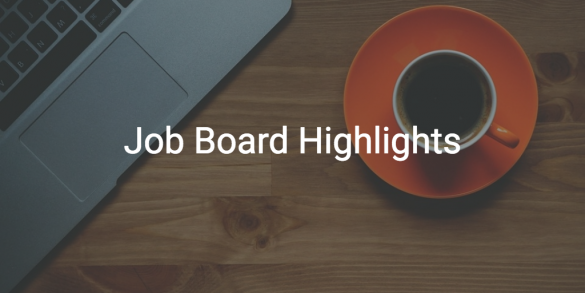 Good morning, job hunters.
Here are the best blog writing jobs – and more – from our Job Board.
Paid blogging jobs
Milestone is a global provider of internet marketing solutions for the hospitality, tourism, hotel, resort and retail markets – from website design to creative content and conversion optimization strategies. They are looking for a contract writer who can work diverse web and social projects, and who has a strong connection to what it means to create search-driven and user-centric content.
Bolde Media is looking for writers for a new dating and lifestyle site aimed at single men in their 30s and 40s. With topic areas such as dating, sex, working out, grooming, health, etc, you should be comfortable writing conversational, informal pieces on interesting topics that guys in this age group are googling and looking for information on.
Wyatt Investment Research is expanding with a new marijuana stock investing research and alert service. They're seeking a financial journalist/analyst to serve as a Contributing Editor for their new publication.
Tides Advocacy (also known as The Advocacy Fund) is a team of political, legal, and financial experts who partner with donors and organizations to fuel campaigns and advocacy work for social justice. They are seeking a writer/content curator for our website and marketing materials as well as blogs and articles. This is a part-time contract role for a 6-month term. This role will require at least 30 hours monthly, with 10 of those hours being on-site meetings and coaching sessions with staff members in San Francisco.
A company in Streaming/Media is are looking for a content writer for their blog to write 10-14 posts a month. Each post will average 500 words, some will be over 700 words and some just short announcements.
Author:
Noemi Tasarra-Twigg
Editor of Splashpress Media, writer, and geek bitten by the travel bug.