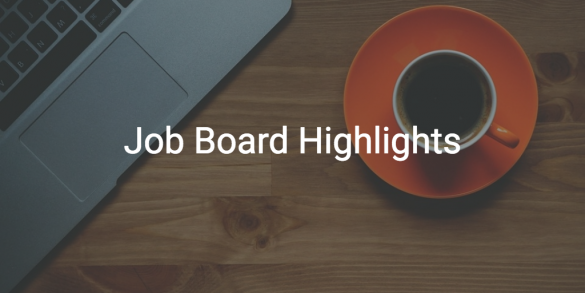 Good morning, job hunters.
Here are the best blog writing jobs – and more – from our Job Board.
Paid blogging jobs
JobHero.com is a career-focused website that provides resources to help job seekers land their next position. They have an established audience of over 1.5 million monthly visitors and are actively expanding the site by building out their team of Job Overviews writers. The goal of Job Overviews pages is to help users fully understand all aspects of a particular job title or career. Job Overviews typically run 900-1,100 words long and include information on a role's typical duties and responsibilities, salary, and skills required.
WebpageFX is looking for experienced remote copy editors with an eye for detail and an expert-level command of AP style guildelines.
WebpageFX is seeking talented outside freelance writing professionals to write quality content and meet deadlines. This position is an excellent opportunity for versatile creative writers. If your writing and working styles meet their needs, they can provide a consistent stream of interesting assignments.
Filmless is looking for flexible, creative, and ambitious copywriters to write, edit and review video scripts. You must be able to generate great ideas and write scripts/treatments for a wide variety of client's products and services. This is a work from home job so you can work from any city, state, or country.
AMLI is on the hunt for a well-rounded freelance writer/blogger to handle the company blog.
AMLI Residential is a multi-family real estate company. Their product is luxury, sustainable apartments, but that's not all they focus on in our blogs. Other topics they cover include (but aren't limited to) wellness, lifestyle, sustainability, design, shopping, things to do, and best of-type rounds-ups. Any ideas beyond this cursory smattering of topics are welcome and encouraged.
Author:
Noemi Tasarra-Twigg
Editor of Splashpress Media, writer, and geek bitten by the travel bug.