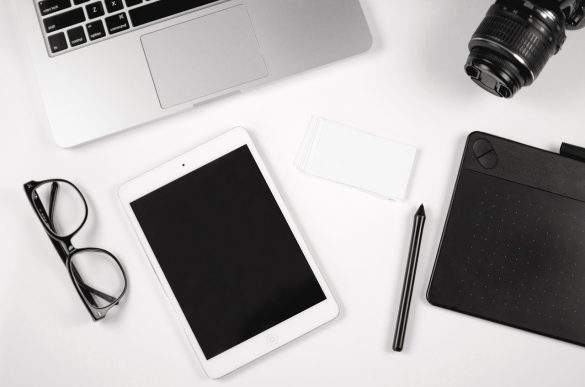 The list of blogging skills required for starting your own site is extensive. However, learning how to do things yourself is easier than ever with all the self-help guides available on the internet today. And many of the famous bloggers that we know and love are self-taught in these different disciplines of online marketing and promotion.
If you are thinking of launching a blog for the first time (whether it's for fashion, beauty, food, travel, lifestyle or professional), here 8 important skills that you should learn to make your blogging career a success.
1. WordPress
Knowing how to use the WordPress editor is one of the key skills to know when starting a blog. Once you get the hang of WordPress, you will find it much easier to use other content editors. For WordPress sites, there are so many themes and free plugins to choose from so you can personalise your blog to your liking. And the WYSIWYG editing platforms make uploading blog posts so easy. This means 'What You See Is What You Get' so there will be minimal HTML.
2. Basic HTML Coding
As well as using the WYSIWYG editor for uploading content, it's also useful to understand some basic HTML when it comes to updating your website. This will allow you to make changes that aren't presented on the text editor, and it's actually quite easy once you know how. Websites like W3schools.com are a great resource for beginners, providing complete templates that can be copied and pasted.
3. Graphic Design
Be able to do a bit of graphic design can be handy as a blogger. Whilst WordPress and other blogging platforms offer beautiful templates, many influencers like to personalise their sites even further. There are many online tutorials for Adobe Photoshop, Adobe Illustrator, Adobe Premiere, Paintshop Pro, CorelDRAW and other programs.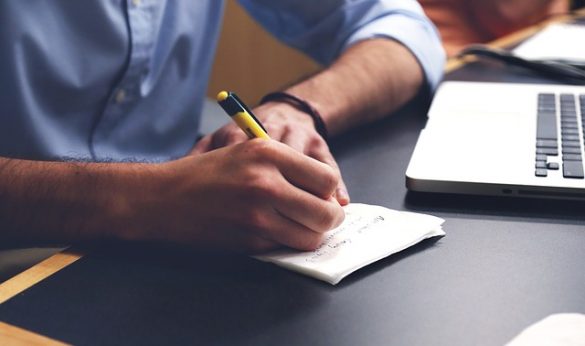 4. Copywriting  
The art of persuasive, interesting and well-written copy is something that every blogger should study before they launch their blog site. Being able to capture your audience and provide relevant, inspiring content is key to becoming a successful influencer and thought leader in the online community. Some great books to read include:
The Online Copywriter's Handbook: Everything You Need to Know to Write Electronic Copy That Sells

(by Robert Bly)

Everybody Writes: The Go-To Guide to Creating Ridiculously Good Content

(by Ann Handley)

Creating Fat Content: Boost Website Traffic with Visitor-Grabbing, Google-Loving Web Content

(by Dr. Andy Williams).
5. Social Media Marketing  
Another top skill to have when starting out as a blogger is social media marketing and management. Twitter, Instagram, and Facebook are amazing platforms to get your work out there and to build a following. There are also tools out there (such as Tweetdeck and Hootsuite) that can help you schedule social posts.
6. Search Engine Optimisation
If you want to increase organic traffic to your blog, it's important to learn the skills required to make your website Google-friendly. SEO or PPC is something that you can learn as you go, or you can seek outside help from a professional if you have the budget for it.
7. Google Analytics
In addition, doing on-site optimisation to boost visitors, it's also essential to be able to use Google Analytics. Having this skill means that you can monitor your traffic to find out where your readers are coming from, how they got to you, what pages interested them, and how long they stuck around for.
8. Photography
Good photography skills are a must if imagery is a big feature on your blog. If you are a fashion blogger, beauty blogger, lifestyle blogger or travel blogger, for instance, photographs will be a major part of your posts. So invest in a good DSLR camera and read up on everything from framing to lighting.