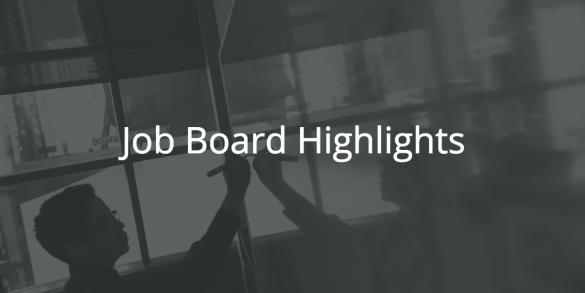 Good morning, job hunters.
Here are the best blog writing jobs – and more – from our Job Board.
Paid blogging jobs
Online publishing site is looking to hire an experienced blogger/writer with his/her finger on the pulse of social media and able to find and write stories as they break or begin trending on social media platforms such as – but not limited to – Twitter, Facebook, YouTube, and Instagram.
Contentingly LLC is looking for ongoing contributors for their new media brand. Content will be long form, slideshows, and for those interested quiz content.
Please include writing samples as well as prior outlets where you've been published in your application.
PrecisionLender's pricing and profitability platform helps commercial bank relationship managers make smart, real-time pricing decisions and deliver superior customer service.
They're looking for a part time Content Writer to help both with raising awareness for the company and with creating content that informs prospects during each stage of their buying journey.
Are you passionate about getting outdoors? Hiking? Backpacking, trekking the mountains, thru-hiking?
A website dedicated to hiking, backpacking, and camping is looking for freelance writers, any location, for ongoing work writing informational articles and gear review content.
You don't have to be an outdoor professional or someone who spends every waking hour either on the trail or on a hiking forum; but you do need to have an interest and experience with outdoor gear, camping, and hiking in general.
Digital Pollinators is seeking writers to produce informational articles for the web, covering a wide variety of topics for a number of different websites mainly in the Beauty, Skincare, Cosemtic Procedure niches.
Author:
Noemi Tasarra-Twigg
Editor of Splashpress Media, writer, and geek bitten by the travel bug.