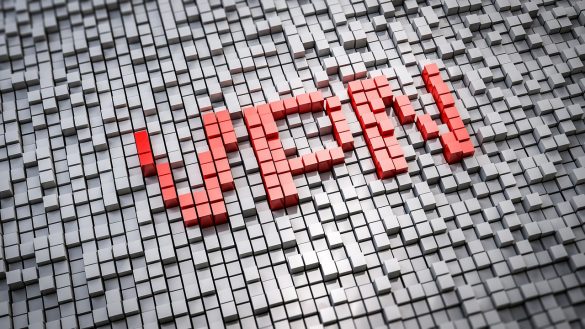 As a blogger, you're required to be online, all the time. This on-the-go connectedness allows you to continually interact with your audience and keep your site up-to-date whenever inspiration strikes. It also comes with risk — like having your data or login credentials intercepted while you're on public wi–fi.
That's where a VPN comes in. VPNs, or Virtual Private Networks, encrypt your data enable you to access the web securely and anonymously by routing your connection through a server and hiding your location and online actions.
VPNs provide bloggers with an extra layer of safety — both when on-the-go and when at home — in a number of ways.
Encrypts data when on public wi–fi. Using public wi–fi — at libraries, coffee shops, or while traveling — is common as a blogger. Unfortunately, it's also one of the most common ways hackers steal data. A VPN encrypts your data, ensuring that none of the information you're sending can be intercepted by malicious third parties.

Hides the sites you're visiting. VPNs allow you to hide your online activities, which can be helpful if your blog covers sensitive or controversial topics, or if you blog anonymously.

Allows you to bypass censorship or restricted sites while abroad. Censorship laws are different depending on where you are. If you're a travel blogger, or someone who takes advantage of the "anywhere" nature of the blogging profession, you may find yourself having difficulty accessing sites depending on where you are. VPNs allow you to change your IP address, enabling you to access sites even if they're censored or blocked in the location you're physically in.
Are VPNs legal or not?
One thing to be cognizant of before choosing a VPN provider is the legality surrounding VPNs. Generally speaking, VPNs are legal. However, some countries with strict censorship laws have restricted or banned VPN use.
To help explain the complex legality of VPN use, TheBestVPN examined the laws and regulations of 196 countries. Check out list countries that have restrictions around VPN use below.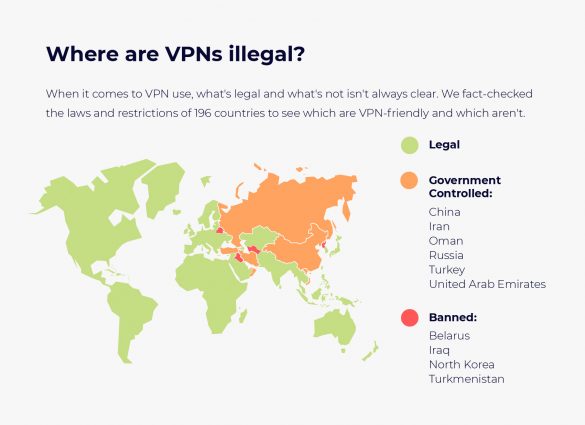 Countries where VPNs are government-controlled:
China
Iran
Oman
Russia
Turkey
United Arab Emirates
Countries where VPNs are banned:
Belarus
Iraq
North Korea
Turkmenistan
Learn more about why and how they ban VPNs in the full VPN legality guide.