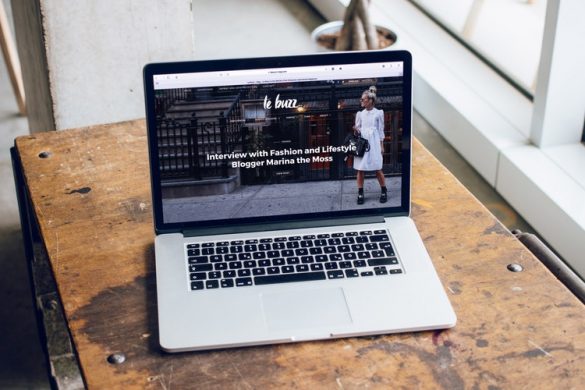 It's not uncommon for websites that lack exciting visual appeal to perform poorly. Visitors have difficulty connecting with a website that contains only text or boring photos.
People naturally crave visual clarity when they arrive at a new website. This is especially worthwhile for goals like strong branding and creating a solid impression on your website visitors.
According to Hubspot research, people remember only about 10 percent of the information they hear or read. By contrast, they're likely to recall roughly 65 percent of the information they encounter if it's paired with relevant imagery.
Creating a visual website to get people talking starts with skillful planning. Here are some tips if you want to improve the visual appeal of your site.
1. Evaluate the Design
As you scroll through your website, what do you like about it? Are there any elements you can't stand? Chances are, your web visitors will have similar reactions.
You can get a more comprehensive view of how effectively your website performs in a visual sense by applying AB testing. With well-planned AB testing, you can gauge the power of everything, from your videos to your images to your graphics.
This information can help you make relevant improvements.
2. Choose a Color Scheme Based on the Psychology of Color
Color does a lot of work on your website … maybe more than you're aware of. The wrong color can send subliminal messages that may discourage your audience, while the right colors can make them eager to do business with you.
Consider the color scheme on this website: The blue of the photograph creates a sense of calm, but the red hints of unanticipated adventures. This is an example of great branding and subliminal messaging that sway the target audience.
Study the psychology of color in detail so you can send the right messages to your visitors.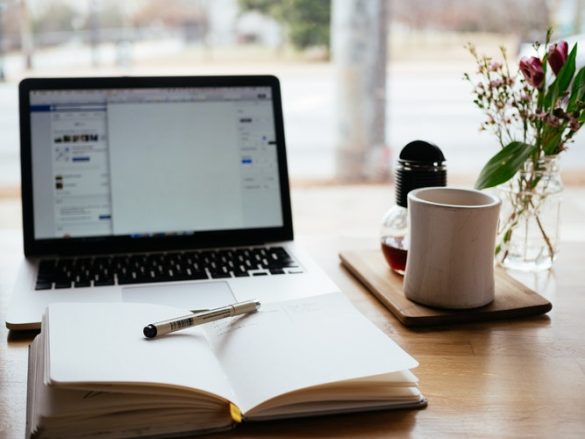 3. Utilize the Power of Multimedia
Images, video, graphs, parallax scrolling, graphics, and other tactics that use multimedia can be powerful and persuasive for a website. They convey a sense of authority while they appeal directly to your target audience.
This website for a car dealership in New Jersey is an excellent example of this. The enticing video at the head of the homepage should give the prospective driver an itch to get behind the wheel of a brand new car.
The sliding graphics, beautiful imagery, and visual website elements like parallax scrolling and animated buttons, encourage action as well.
4. Create Consistency
When you get caught up in the design of a beautiful site, it can be easy to neglect consistency. Unfortunately, that's one of the most important attributes of a website.
Not only is consistency essential for solid branding, but it lends itself to delivering a smoother experience for visitors. Nobody wants to relearn the language of your site every time he or she opens a new page.
Consistency starts with your color scheme and logo. The logo should appear in the same place on every page, and it should be consistent throughout. Images should also turn up in the same style to avoid confusing people's brains.
5. Reduce Clutter
In 2018, few design faux pas are more disturbing to visitors than an over-cluttered page. Simplicity is one of the cardinal virtues in this arena, and web visitors subconsciously crave to see that standard met.
When people come to a website that's too busy with images and navigation bars, they can readily become frustrated. Check out the sheer simplicity of this marketing website.
The visuals are compelling, but they don't mar the message. The message follows a path with a clear outline, and visitors aren't expected to absorb too much information at any one time.
6. Make It Usable
You want to present a website that's easy for consumers to use. They shouldn't feel overwhelmed, confused, or frustrated by the navigation.
As you improve the visual elements, take care never to sacrifice the website's functionality. When you're done updating your website for better visibility, run AB testing to ensure ease of use. If you make these changes, you'll have a stronger website and encourage more conversions out of your target audience.