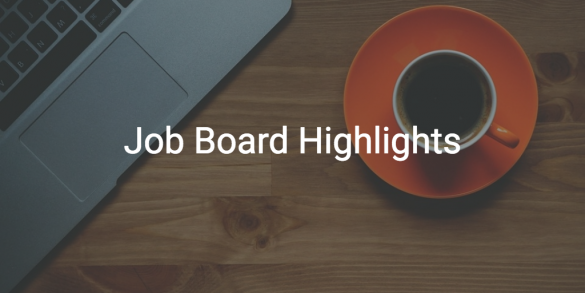 Good morning, job hunters.
Here are the best blog writing jobs – and more – from our Job Board.
Paid blogging jobs
Vox.com is looking for a weekend editor to lead weekend coverage.
The weekend editor works with a dedicated weekend reporter on covering the biggest stories of the day, particularly in the world of politics. When our audience checks their phone on Saturday afternoon and wonders "Wait, WHAT just happened?!" the Vox.com weekend team should be ready to answer their question.
Valnet Inc. is expanding its repertoire yet again by launching a brand new website dedicated to list-based articles pertaining to Travel/ Food/ Destinations/ Hotels/ Tips&Hacks/Etc.!
We're on the lookout for a freelance writer who is interested in various topics, and wants to get their name out in the online publishing world.
Elite Daily is seeking a part-time, remote General News Writer available nights and weekends. This position will be covering primarily news/politics and entertainment news, so candidates should be as comfortable writing about health care policy as they are about Kylie Jenner's latest Instagram. Ideally, we're looking for someone who can make health care policy as entertaining as Kylie Jenner's latest Instagram, and bring something new to the discussion for both!
SludgeFeed is searching for journalists specializing in the technology startup space to join our growing editorial team. Must have experience with and passion for the crypto community.
Author:
Noemi Tasarra-Twigg
Editor of Splashpress Media, writer, and geek bitten by the travel bug.