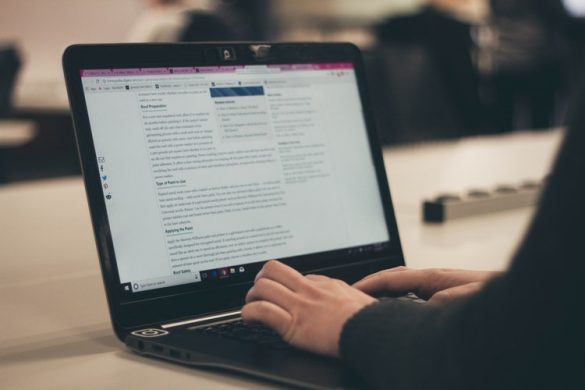 How would you like five thousand people to read your blog post? What about fifty thousand? How many shares would make this the best day ever? Sound good? Maybe you should do something about that. But what? Here's some ideas to get your blog's domain name on everyone's lips.
Write Amazing
This is probably the most common advice for bloggers: Write quality content. But what is quality content? Here's some things that will make your writing better, and more likely to be viral:
Appeal to emotions: Make your reader feel something
Be Positive: Uplifting, helpful, enlightening, supportive
Rite gud: proofread, check grammar, use beta readers
Brevity: No fluff
Be Clear: "Confuse me and you lose me" – Michaelbrent Collings
Keep Focused: Stick to the point, don't wander
Love It: Write about your passion
Resonate: Find ways to touch your readers thoughts and emotions
Solve Problems: Give solutions to common problems
Call To Action: Both related to the topic and to share the post/il>
Pro tip: Try a Call to Action at the beginning of the post so readers know what's expected
Show Your Work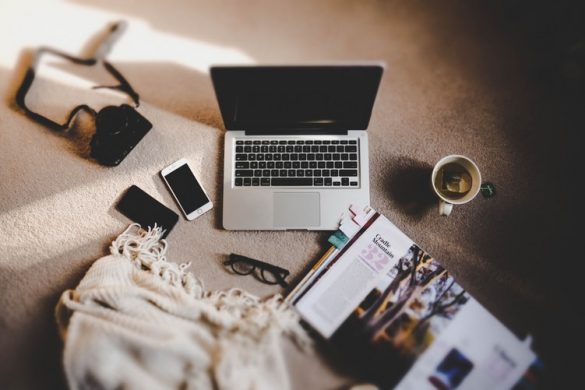 There are several ways to show what you mean. One set is visual, where you 'show, don't tell':
Photos: Take pictures of things related to the topic or use stock photos
Illustrations: Use graphics to demonstrate or describe things
Infographics: Combine words and pictures to tell your story
Videos: Add a Youtube video, of you or something about the topic
Another way to support your topic is to include outside references:
Research: Show research supporting your topic and conclusions
Quotes: Provide opinions of people well versed in the topic
Other Articles: Sometimes you just point and say 'read this'
Pro Tip: None of this is replacing your article. Just additional information.
Mutual Support
Sometimes there are people or organizations who are interested in your topic that you can help, and have help you. For example, if you are writing an article about a medical condition, contact a non-profit raising money for research. Offer to write a short article for them to introduce your larger article about the subject. Or just mention them in your blog, with a link, and contact them telling them you support them and mentioned them in your blog post on the subject. If they have a newsletter, email list, or their own blog or group, they can distribute the link to your article to their followers, building you an instant audience.
Don't forget other bloggers who you've been in contact with. You can let them know you've got a great article you'd like to tell their readers about. Or guest blog on their site. Or have them guest blog on yours. In most cases the bloggers form a community where they support each other. Get involved and see how you can help.
If you've referenced companies or brands in your post, contact them to have it shared on their company blog, social media sites, or website. If you've done a great job on your post, they should be glad to share your article.
If you've used research, quotes, or links to other articles in your post, contact the people involved and ask them to share the article. Email the researchers involved in the study you referenced. Email the people you quoted. Email the author of the article you linked to. It's likely they will be glad to share your article and have a little bit of the popularity from it reflect on them as well.
Take Your Time (Not Theirs)
A great blog post takes time to write. Put in that time. Do the work that's necessary to make it the best you can. Read it again with an eye to how long it is. Can it be cut down? Make it as short, concise, as you can while still having all the information you want to tell your reader. Make it a priority not to waste their time. Dig deep during your research. Examine your structure. Would it be better with more subheadings? Bulleted lists instead of paragraphs? Could that infographic be improved? Made clearer? More informative?
Tell Everyone
Now that you have the best blog post you can possibly write, it's time to tell everyone you can.
Social Sharing Buttons: Add 3 to 7 buttons to make it easy to share, Facebook, Twitter, Pinterest, Instagram. Whichever you feel are your primary shares.
Click to Tweet: Have some links with quotes ready to go
Facebook: Post here, and ask your friends and colleagues to do the same
Twitter: Tweet, hashtag, and try putting your link in the middle not at the end
Google+: Yes, it's worth the time to post here too
Pinterest: Find a good picture from the article
All The Social Media: Each one you have a presence on
Facebook Groups: Post separately on groups related to your topic
Pinterest Group Boards: Pin to related groups
Youtube: Post your video
Email: Send out to your email list, these are your core audience already
Remember to have a call to action in your posts and emails. Ask your readers to share your post again. Ask them to spread the word. You can be very straightforward about this, people expect to be asked to share posts if they like them. Being clear about it can give them that last little push that reminds them to share it.
So that's all there is to it. A lot of work writing the best darn article you possibly can, a lot of work doing research, even more proofreading, a ton of work posting in all the outlets to let people know it's there… And just a little bit of luck to have it take off. Just remember, fortune favors the prepared mind. Be prepared.