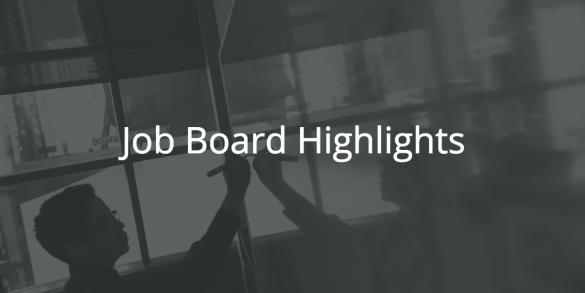 Good morning, job hunters.
Here are the best blog writing jobs – and more – from our Job Board.
Paid blogging jobs
joinnecto.com is looking for someone that can write blog posts, write marketing emails, submit press release, write how-to support articles, write guest blog posts, contribute marketing ideas and more.
OneSpace is looking for content writers experienced in creating English content that caters to an audience from one of the specified countries and relevant to small business and accounting topics for enterprise brands. The ideal candidate should be able to provide samples of published content for reference. Accounting knowledge needed for at least one of the following: India, United Arab Emirates, South Africa, Singapore, Philippines, Malaysia, Hong Kong, Mexico.
SamS is seeking a talented freelance writer with experience in airline/aviation topics to ghostwrite compelling articles optimized for SEO.
Bustle is seeking funny and creative part-time writers to contribute thoughtful content to its lifestyle vertical. Writers may be general interest or specialize in the following topics under the lifestyle umbrella: astrology, travel, pets, and seasonal/holiday coverage. They should be able to contribute at least 3-4 days per week between Sunday through Thursday, and to work the hours of 9-11 a.m.- 3-5 p.m.
At Happen to Your Career is a small, rapidly growing, company that believes in doing work you love and doing work in your strengths. They are looking for a content writer. They value potential over experience and give high preference to those are already familiar with the brand and how they help people live the life they want to.
Author:
Noemi Tasarra-Twigg
Editor of Splashpress Media, writer, and geek bitten by the travel bug.