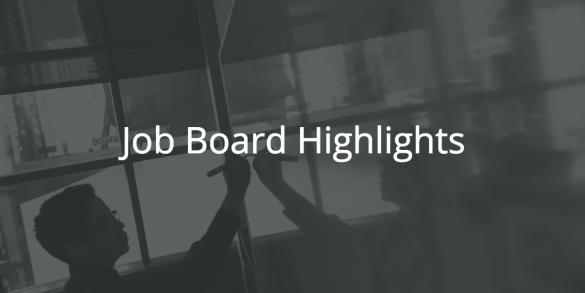 Good morning, job hunters.
Here are the best blog writing jobs – and more – from our Job Board.
Paid blogging jobs
Wanted: someone (who is probably younger), who almost exclusively consumes (reads) content on the phone. If they are not always on their phone they will hate and also fail at this gig.
This person must be able to recognize when a story or a paragraph is too big or too long and be able to break it up on the page or or into separate posts so it looks and reads better. They must be able to edit textual content into nice short readable blocks, trim superfluous content into a shorter more concentrated version, and take large content and break it up into smaller stories.
PatientPop is on a mission to transform the way healthcare providers promote and growth their practices by replacing the agency model with the first Practice Growth Platform – an all-in-one marketing solution for patient acquisition, retention marketing, reputation management, and business insights.They are looking for social-savvy freelance writers to contribute quality, original, informative marketing content for provider social media accounts (Facebook, Twitter, Google+, LinkedIn and Instagram) on variety of healthcare topics.
VICE News is looking for a reporter join their digital newsroom and lead their technology coverage on the web, with the goal of helping us become the premier visual news brand in the world. The position will require the candidate to cover technology broadly, but also define more specific areas of technology coverage that will differentiate their reporting.
If you have a flair for Viral Content and have the ability to get the best from a passionate and talented team, while wanting to help people find their voice and get attention in a world dominated by Big Media, Celebrity Obsessions and Mega-Corporations… this is the perfect role to make the most of YOUR talents.
Reelgood.com, a San Francisco start-up, is looking for seasoned and dedicated entertainment writers for their blog, UpNext.
They want you on their team if you're an enthusiastic fan of TV and film (with extensive knowledge and familiarity with streaming services), and have a fun & upbeat writing style.
Author:
Noemi Tasarra-Twigg
Editor of Splashpress Media, writer, and geek bitten by the travel bug.