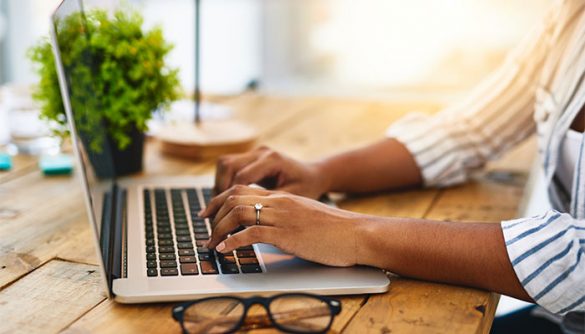 Unfortunately, the blogging industry is one that many outsiders still don't take seriously. How many times have you told someone you're a blogger and watched them smile and nod condescendingly?
You won't be able to convince everyone that your profession is legit, but there are things that you can do to encourage people that you're a voice worth listening to—particularly when it comes to potential readers and collaborators.
Here are 7 simple tools to keep in mind when you want to look more professional as a blogger.
Domain Name
This one should really be a no-brainer, but you'd be surprised at how many blogs still have long, complicated URLs that clearly indicate the blog publishing platform (like Blogspot or WordPress). Make sure you choose a domain name that is short, catchy, and simple to remember. It's best to include words related to the subject matter you write about. Your domain name will, ideally, stay the same for the rest of your blog's lifespan, so make sure it's something that will still be relevant years from now.
Related: How to Start a Blog and Make Money: The Definitive Guide
Original Site Design
Nothing says "I don't know what I'm doing" like a blog made from a pre-designed template. If you want anyone to take you seriously, you're going to have to set yourself apart from the competition in some way. That doesn't necessarily mean you need to design an entire website from scratch all by yourself, but do what you can to truly make your blog your own. You may want to consult with a professional designer, but if that's not an option, there are plenty of customizable themes you can make use of.
Professional Portrait
A human face creates a connection with your audience in a way that a name or an illustration doesn't. There are valid reasons not to include your photo on your blog (depending on how much privacy you want to maintain with your readers), but adding one to your site can be a great way to look more professional. If you do include a photo, however, make sure it's professional-looking; you don't want to use something blurry or backlit and shadowy. Consider hiring a pro photographer, or at least spend a little time researching basic photography techniques.
Social Media
There's a good chance you already maintain some sort of presence on social media, alongside your blog. But are you using it in a way that puts forth a professional image? If all you're doing is retweeting memes and posting funny cat videos, probably not. Hopefully, you're at least promoting the articles you post on your blog—but it doesn't need to stop there. Try holding "office hours" on platforms such as Facebook Live. This allows you to engage directly with readers, answering their questions and solving problems while also demonstrating your expertise.
Branded Stationery
Your work is digital, so why would you need to pay any attention to print? Because if you don't, you're missing out on a highly personal means of communication. Sooner or later, you're going to have to leave the safety of your home office and head out into the world—whether it's a meeting with a potential collaborator or networking at a blogging conference. When you do meet someone in person and want to provide them with copies of your work or site design, you won't want to hand them over in a loose stack. It's a good idea to have physical materials on hand in a personalized ring binder. Make sure all of your printed materials include your blog's logo and URL as well as your personal contact information (or social media, if that's how you prefer people get in touch).
Email List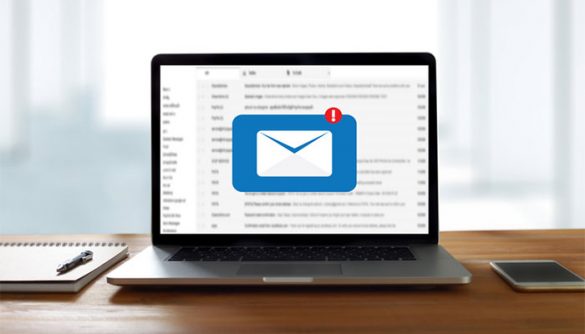 As a blogger seeking to build an audience, your email list is the strongest tool in your toolbox. More personal than social media, email is highly effective at maintaining a relationship with your audience. It's vital to have one because any social media platform could shut down tomorrow—but your email list is eternal. Moreover, having an email list is an excellent way to show people you're the real deal, dedicated to staying in contact and growing your brand. And with services like MailChimp, setting up your email list is easier than ever.
Confidence
More than anything else, the thing that really helps people take you seriously is your attitude. If you exude confidence and authority, people will take notice—so long as that confidence is justified. Focus on making your work as valuable and engaging as possible. This will make you more confident in your work, and that, in turn, will help you demonstrate your authority to others. Any time you engage with people (whether you're commenting on another blog, networking at a conference, or reaching out to a fellow blogger), let that confidence shine through your words.
Your Turn
Do you have more advice for appearing more professional as a blogger? Share your tips in the comments below!