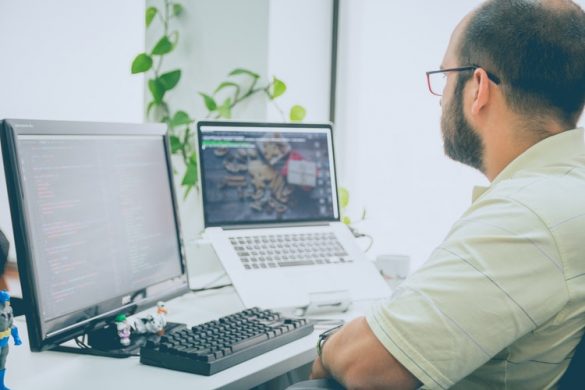 All bloggers struggle to come up with new ideas from time to time. If your field of specialty is a narrow niche, you might have trouble coming up with fresh topics. If you've been writing for many years, it might be difficult to come up with something you haven't already done.
While there are strategies that can help you think more creatively throughout your life, if you're facing a tight deadline, you need tactics that can provide you with support immediately.
What to Do Now
So what can you do right now to come up with some new blog ideas?
Take a nap. If you've been wracking your brain for a while and you can't come up with anything good, consider taking a nap. Sleeping, even for 20 minutes, resets your thought process and allows you to wake up feeling refreshed and more energetic. You'll think clearer and feel more productive, and while you're asleep you might even have an inspiring dream—after all, 38 percent of us report dreaming about work regularly.
Look at competing blogs. If your nap didn't give you a new idea or a new direction to follow, start looking at some competing blogs. Find businesses and writers in your industry who target a similar audience, and see what they're writing about. You won't want to copy their ideas directly, but you can take inspiration from them. Are they covering a topic you haven't yet touched? Is there a way to transform what they've written for your audience?
Ask your readers for ideas. Sometimes, the best way to get new ideas is to go straight to the people who will be reading them. Use social media to ask your followers what topics they'd like to see, or give your clients a call to find out if there are any topics in your industry they'd like to know more about. A simple survey could provide you with topics for the next year.
Study trending topics. You could also see what's popular throughout the web—even including content outside your usual realm of expertise. BuzzSumo and Google Trends are great places for this; you can see what articles and news people are interested in, or narrow things down by category and topic. You can then capitalize on a trending story, and use it to feed your next string of articles.
Reread your most popular posts. Review your website analytics to figure out what your most popular blog posts have been. Is there something they have in common with each other? Is there an older post you can update with new information, or with a follow-up topic? This can be a surprising source of inspiration.

Ask around. If you work in an office, or are at a coffee shop surrounded with people, consider asking around for ideas on what to write about. These people aren't used to blogging, and will likely have a different perspective and brainstorming strategy than you do. Diversifying your brainstorming with outside perspectives is a good way to come up with novel approaches.
Take a walk. Consider getting out of your chair and going for a walk outside. The fresh air, exercise, and change of scenery might be all it takes to loosen your mind and help you generate some new ideas. Research verifies that walking can improve your creativity, after all.
What to Do in the Future
Once you overcome this creative hurdle, you can set your sights on improving your habits, environment, and lifestyle to make it easier to come up with new ideas on a regular basis:
Take notes all the time. Carry around a notebook, or a device with a handy note-taking app, and take notes for blog ideas wherever you go. You'll be surprised how often new blog ideas present themselves when you aren't explicitly looking for them.
Expose yourself to new sources. The more diverse your reading material and inspirational sources are, the more ideas you'll be able to generate. Keep adding new sources to your regular reading list, and follow new influencers.
Shake up your routine. Routines can be valuable for productivity, but they tend to stifle creativity. Depart from your regular routine by working somewhere new, experimenting with new approaches, and exposing yourself to new people and ideas.
Coming up with new ideas for articles may be the hardest part of the process indefinitely, but with these tricks and long-term strategies, you should be able to cut the time you spend brainstorming in half. Through trial and error, you'll quickly find which strategies work best for your approach, and the next time you get stuck, it will be even easier to generate momentum.