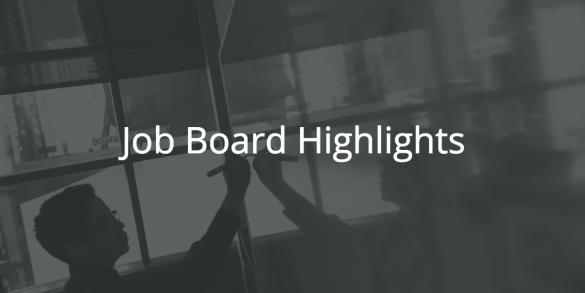 Good morning, job hunters.
Here are the best blog writing jobs – and more – from our Job Board.
Paid blogging jobs
MKG is searching for a highly imaginative inspiring freelance Copywriter to generate big ideas. Reporting to the Associate Creative Director, this role will be responsible for supporting the creative process from ideation to development. This person should have the ability to understand the "big picture" and offer macro-level creative solutions to current and prospective clients.
Bustle's Fashion & Beauty team is seeking a Fashion & Beauty Writer. In addition to reporting on mainstream fashion and beauty news, writers will cover style stories that impact people of marginalized communities (including people of color, members of the LGBTQ community, people with disabilities, and plus size individuals.)
Critical Mass is looking for a copywriter who is an imaginative storyteller, who works closely with designers, art directors and other copywriters to conceive and create concepts for interactive marketing media (including Web sites, banner advertisements, direct e-mails and other online marketing initiatives).
The team behind HealthyHandyman.com is once again looking to expand their team of American ghostwriters. They're in need of several telecommuting ghostwriters to help grow their sites with great content that their readers will love.
iPhonePhotographySchool.com is the world's leading resource on iPhone photography. This website is visited by 1,121,104 readers each month, and they're looking to grow it even further.
Publishing excellent photography tutorials for free is an essential part of their strategy. This is why they're looking for expert iPhone photographers who want to share their knowledge with the world.
Author:
Noemi Tasarra-Twigg
Editor of Splashpress Media, writer, and geek bitten by the travel bug.