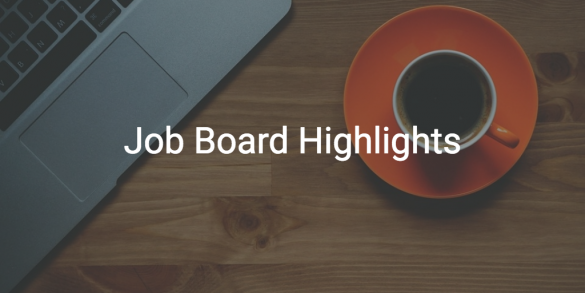 Good morning, job hunters.
Here are the best blog writing jobs – and more – from our Job Board.
Paid blogging jobs
Blavity, Inc. is seeking an ambitious journalist to join the team as a part-time Politics Editor, focused on creating editorial content on racial justice and politics and the ways the two intersect to impact the black community.
Advantage Media/Forbes Books is looking for a Freelance Health and Wellness Copywriter to work with their Marketing team. Content Writers create engaging, relevant and targeted content to position, promote and market our members as thought leaders and experts in their industry, community or marketplace. This role requires a vast knowledge and understanding of the health space: general practitioners, plastic surgeons, dentists and/or orthodontists.
Guarantee Digital is looking for a dedicated, reliable, self-motivated, SEO savvy content creator for a part-time Social Media and Blog Writer position. Applicants should have experience writing copy for blogs and social content for various industries.
Pitch Deck Fire is seeking a business copywriter well versed in writing for many different mediums including both long and short-form writing. This person should have an understanding of and interest in startups, growth oriented businesses and an aptitude for seeing businesses from a "30,000 foot view".
Creative Loafing is expanding its music team. They're looking for writer/critics who live in the Atlanta music scene and have command of the nuances of music and the ability to express this in words. These are freelance positions with room for creativity and personal growth. Your duties are to write 3 to 5 pieces a month in your area of expertise, be Creative Loafing's person on the scene, and to challenge Atlanta's thriving music scene to be the best it can be.
Author:
Noemi Tasarra-Twigg
Editor of Splashpress Media, writer, and geek bitten by the travel bug.