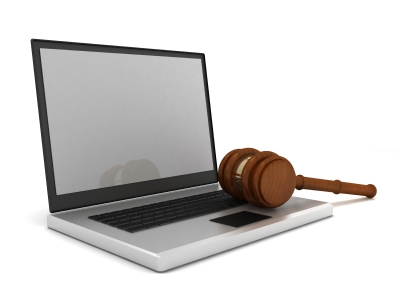 Legal professionals who have moved into digital marketing will often incorporate a blog into their website. The blog can have multiple benefits, including higher search rankings and more value for your clients.
An Attorney Selection Research Study performed by The Research Intelligence Group found that "more than three-quarters of adults who have looked to hire an attorney in the past year — 76 percent — used online resources at some point in the process." This strongly suggests that having a blog can be extremely valuable, particularly since many of the attorneys with whom you compete probably don't have one.
But not all law blogs are created equally. In fact, many are overlooked because they don't follow the basic rules of great blogging.
Law is your focus, so don't feel bad if you decide to seek help for your blog. As you evaluate how to improve your content hub, here are five essentials to keep in mind.
1. Be a Thought Leader
Establishing yourself as an authority, particularly if you're an attorney who specializes, can be invaluable. Your blog is a great outlet to take you there.
"For us … it's all about internal and external SEO, and inbound marketing," Mandy Woodland, owner of a virtual law firm, told Lexology. "The content (whether it's videos on your site, monthly newsletters, etc.) will depend on your ideal/target clients. Setting yourself up as a subject matter expert through inbound is the most cost-effective lead generation tool out there!"
You're likely to find that the greatest thought leaders in your industry use a content platform such as a blog as the venue for displaying and spreading the invaluable information they have to offer.
2. Link to Quality Landing Pages
A blog with high-quality, thought-provoking content is good, but it only helps your operation if you connect it with your landing pages. These pages are designed to draw in the audience and entice them to sample your services.
You'll achieve conversions with this strategy only if you ensure your landing pages are loaded with high-quality content. Look at this landing page from a law firm in Virginia as an example.
This practice's landing pages are full of rich information, persuasive imagery, calls to action, and other excellent content. Blog posts that connect to these landing pages will have a good shot at hooking quality clients.
3. Post Regularly
Humans are creatures of habit. We like predictability and familiarity, so blogs that post irregularly and infrequently throw us off.
Fresh content will draw in more readers, and thus more conversions. You can set the frequency of your posts, but as a rule, it's wise to post at least once a week.
The highly successful blogs will upload content nearly every day, but that may not be feasible when you're also busy running your law firm. Create a realistic content calendar and stick with it.
If you have to outsource the writing to a third party to maintain the pace of production, do it, even if it costs you extra. It could more than pay off in extra business.
4. Answer Client Problems
Clients will enlist your services if you can illustrate a problem they're likely to have and offer your services as the solution. This is the standard for all companies, but especially those in the service sector.
"The key to successful blogging is to create content that is interesting and helpful," says Nicole Ausherman of the U.S. Department of Commerce National Institute of Standards and Technology.
"Make sure readers leave your blog with meaningful takeaways. As you continuously publish content that helps them solve their problems, visitors will continue to turn to your brand for answers. When they're ready to purchase, they'll think of you."
5. Promote Like Crazy
Once you've published content that your customers want to read, get it in front of the people who can use it. Start with the basics.
"Attorneys should employ multiple approaches to online marketing, from having a robust website that utilizes search engine optimization (SEO) to participating in reputable online directories and leveraging social media platforms," Phil Livingston, CEO of a digital marketing firm, told Capterra.
Another effective way to market your blog content is through guest blogging. Create blog posts that will appeal to major news sites and which include a link to your blog.
Online news outlets are always on the hunt for credible, authoritative content from experts in the legal field, and once you break in, this creates great publicity for your services.
You should also use your social media platforms to share your content and connect with potential clients. Social platforms are perfect for alerting customers about new content as well as promoting more content like memes, videos, infographics, etc.
Blogging as a legal professional is one of the best ways to put your services before those who can benefit from them. Attorneys who utilize this platform tend to see greater rewards from their efforts, including higher conversions and more clients.