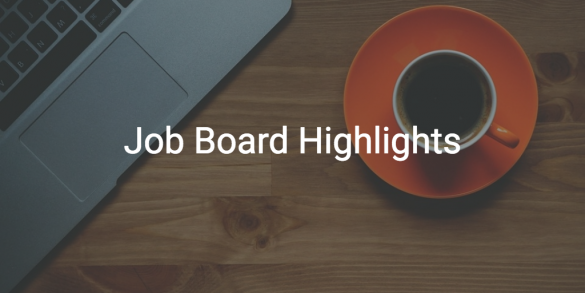 Good morning, job hunters.
Here are the best blog writing jobs – and more – from our Job Board.
Paid blogging jobs
Are you interested in working on the WebFX Internet marketing team? Then we're interested in you! Check out their page to learn more about being a Freelance Copy / Writing Editors (Remote).
BIDaWIZ is looking to hire an experienced and energized writer on a contract basis to assist with the creation of tax and accounting articles to be submitted to their blog and weekly newsletter.
A qualified candidate has demonstrated success writing for mainstream tax and accounting publications.
Pixelberry Studios is looking for writers to work on contract, delivering content for their hit mobile game "Choices: Stories You Play." The content will come in the form of scripts that include dialogue, descriptions of action, and branching narratives based on player choices. Payment will come on delivery of chapters (approximately 5000 words each) with bonuses upon hitting certain milestones. Pay rate is competitive.
Path Interactive is seeking a freelance writer with extensive experience in the accounting or tax preparation space to craft compelling content around tax regulations, personal accounting best practices, and other timely industry topics.
Hey there, Alex from 99Boulders here. I'm looking for a camping and backpacking freelance writer and gear tester to, well, test gear and then write articles about it.
Author:
Noemi Tasarra-Twigg
Editor of Splashpress Media, writer, and geek bitten by the travel bug.