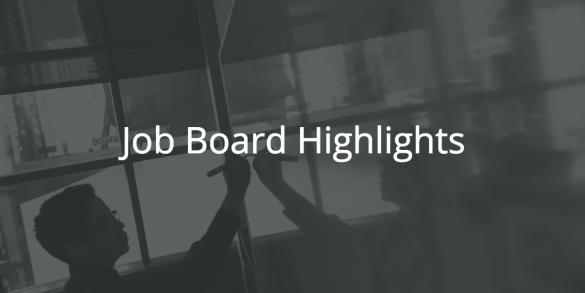 Good morning, job hunters.
Here are the best blog writing jobs – and more – from our Job Board.
Paid blogging jobs
Are you a financial journalist who is passionate about investing in marijuana stocks? Do you believe in legalization – and love investing in growth stocks?
If the answer is YES, then you may be the perfect fit for a key role in Wyatt Investment Research's new publication.
Food Revolution Network is seeking talented and creative writers to join their content team. The ideal candidate has a journalism background and experience writing for blogs and/or online publications. Copywriting competence is also required, as some assignments may include writing sales copy.
iBus Media – one of the world's leading companies in iGaming industry is currently looking for freelance content providers. You will be asked to write 500-700 word articles for different websites and topics.
Stream Companies is a growing full-service integrated advertising agency offering a wide array of design, development, and marketing services aimed at establishing a highly effective online and offline presence. They are looking for a Part-Time Remote Inbound Marketing Copywriter to focus on digital marketing and advertising.
Upleap is looking for writers that love Instagram. It's a writing gig that can become a regular, long-term thing. You have relative freedom to write about anything and everything Instagram.
Author:
Noemi Tasarra-Twigg
Editor of Splashpress Media, writer, and geek bitten by the travel bug.