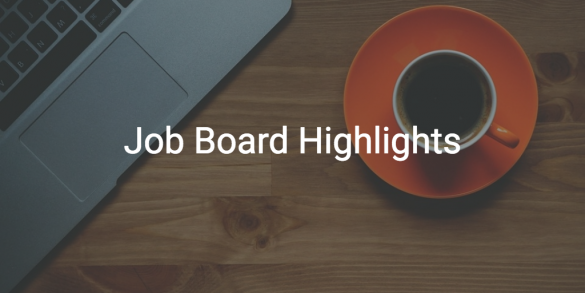 Good morning, job hunters.
Here are the best blog writing jobs – and more – from our Job Board.
Paid blogging jobs
Attention Expert iPhone Photographers:
"Get Paid To Help Millions Of People Improve Their iPhone Photography!"
If you want to get paid to combine your passion for photography and writing…
If you want to get high-profile exposure as a photographer and a writer…
And if you want to help millions of people improve their photography…
Deriving is looking for a part-time SEM Copywriter to lead paid search optimization efforts for our two consumer brands – DriversEd.com and IDriveSafely.com. The ideal candidate will have a solid understanding of all major search buying platforms, PPC optimization best practices, a unique writing style to help us stand out, and a "test / measure / learn / iterate" approach to optimization.
Futurecar is an online media outlet which provides valuable information about the next generation automotive industry, automotive news and investment opportunities for global investors.
Their growing team is seeking analytical reporters to write in-depth industrial analysis for FutureCar.com on part time basis.
LPA is seeking a skilled and passionate Writer to support their marketing team on a contract basis, until approximately the beginning/middle of December.
They are an integrated team of architects, engineers, interior designers, landscape architects and master planners.
Fatherly is looking for a Freelance News Writer to contribute short articles on trending topics. The successful candidate will work 30 hours a week on a freelance basis crafting stories with appeal to their highly engaged audience in concert with their News Editor.
Author:
Noemi Tasarra-Twigg
Editor of Splashpress Media, writer, and geek bitten by the travel bug.