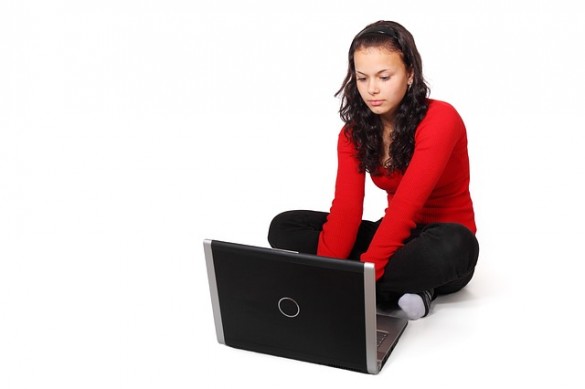 There was a time when being a geek or a nerd had some really negative connotations, but then it became clear that those nerds and geeks were ruling the world. We became inventors, innovators, and the makers of some really great entertainment and games. This has created a new culture. We travel to cons, gather around board games, meet online to conquer worlds, and dream of an amazing future.
There is a subset of geeks though, those who get paid for what they do, and get paid really well. Some get paid on the con circuit, some are video game testers, and some run some of the most successful blogs on the web.
Professionals vs. Amateurs
The difference between a professional and an amateur is that a professional gets paid. If you have ever been paid to design a game or write a line of code, you are a professional. This is the same for selling goods at a con, from art to books, or getting paid to write about Star Wars or the latest online RPG.
That is the only requirement to be a "professional" technically speaking, but we often think of professionals more as those who make a living from their activities. This is a rarer type of geek, but they do exist. Most of the time it is because they are as nerdy about business as they are about the latest comic series, or the Marvel vs. DC debate.
Of course, there is nothing wrong with being an amateur and just doing the con circuit or blogging for fun, but there is something to be said for doing what you are passionate about to make a living.
Becoming a Pro Blogger
Want to become a pro blogger? It is actually not as hard as it sounds. The simple thing is the setup. You need to purchase a domain name, preferably something relevant to your particular niche, set up hosting or self-host if you have the computing power to do so, and design your blog site.
To get paid is a little more complex though. Once you have a site up and running, you can do a number of things to get paid for your blog posts.
Affiliate Ads and Links: There are things related to your geek obsession that people will want to buy, from Dr. Who memorabilia to comic books or game pieces. If you sell those as an affiliate, you will get paid every time someone makes a purchase through your link.

Native Ads: As people browse the internet, cookies let Google, Amazon, and others know what they are looking for. Those ads can appear on your site, and you can get paid whenever someone clicks on one of those ads.

Sponsored Posts: Certain brands and SEO companies might want a backlink from your site to theirs and will pay you to place a post of theirs on your blog. This can be a great source of revenue.

Site Sponsors: There might be a particular company, maybe even a large one like Disney or DC who wants to be featured to your audience all the time. They will pay to sponsor your site, and can often be a great source for regular income.
These are all great ways to become a pro blogger and make some real money from the things you already write about.
Joining the Con Circuit
Maybe you are an expert on a certain show or comic. Maybe you have even written or podcasted about it, or about comics or other things in general. Perhaps you have written a book or two. You can join the convention circuit and earn some money along the way.
First, you can sell your products. If you have written a book or you create art, you can sell that, or you can promote your podcast, blog, and website so that you can gain more readers or listeners. Word of mouth is still the best form of marketing, and there are few better places to get a buzz going in person than conventions.
Second, you can sometimes get paid to speak or be on panels. At the least you will be able to get your travel and conference costs paid for, and that is often pretty significant. Along with promoting what you do, this can be a great source of income.
Making a Living
How do you go from just being a pro who is getting paid to actually making a living/ Well, that is complicated and in some cases requires a bit of luck, but if you position yourself to take advantage of that luck, you will be able to make it.
First, diversify. Have more than one source of income. Do the con circuit, but blog, sell books, and sell other merchandise as well. The more sources of income you have the more stable you will be. That is one of the keys to making a living.
Second, market yourself constantly. People need to know who you are and want what you are selling, desire to hear what you have to say, and seek to engage with you. This not only means a strong presence online but in person also.
Third, specialize to stand out. The more specific your blog and website are, the more likely you are to find a following. General blogs are hard to run, as there are just too many things to cover, and it is hard to target a general audience. Don't overdo it, but specialize on something that has a large enough audience to support what you are trying to do. Iron Man fans from Nebraska might be too specific, but Iron Man fans in general might give you enough material and following if you dive deep enough.
Want to be a professional geek and get paid to follow your passion and work with others in the same niche? Want to make a living at it? Follow this guide to get started, and you might be surprised at the turns your career could take.