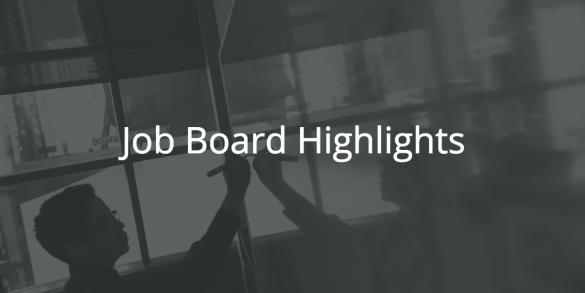 Good morning, job hunters.
Here are the best blog writing jobs – and more – from our Job Board.
Paid blogging jobs
FOODMatch is seeking a self-motivated, creative team player who drives sales and supports marketing goals by developing messaging platforms for consumer segments, B2B partners, labels/packaging and new product/campaign launches.
PaperStreet is seeking experienced legal bloggers/content writers to draft 500-word blog posts, articles and practice area content for law firm clients. This is a freelance, work-from-home position.
Do you find yourself scouring social media, journals and media outlets for health scares to debunk, amazing science to bring to the public, and activist wrongs to right? If so, you may be the right fit for a part-time science blogging position at the Council.
Statusis looking for a Technical Content Writer with expertise in communicating complicated technology / coding topics in clear, concise ways using multiple formats.
You will build our documentation, educational content (e.g. philosophy of decentralization, cryptoeconomics etc.), how-to video scripts, tutorial content (e.g. step by step products like DReddit or DTwitter) for Status Studio working closely with developers and Subject Matter Experts to present content.
The Fuel Cell Store is looking for talented Content Writers for a pay per per article basis or possible part-time position. For this Content Writer position, you will likely be writing one to three articles a week in blog form on their website pertaining to the fuel cell and overall alternative energy market. You will also be writing other miscellaneous articles, newsletters, product descriptions, etc. as well.
Author:
Noemi
Editor of Splashpress Media, writer, and geek bitten by the travel bug.