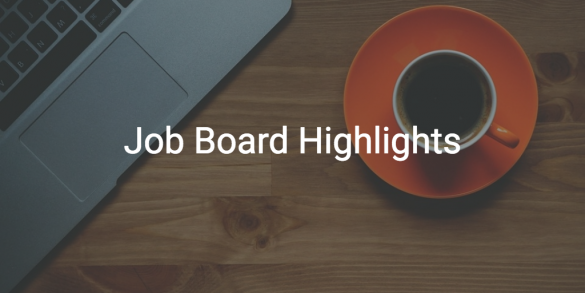 Good morning, job hunters.
Here are the best blog writing jobs – and more – from our Job Board.
Paid blogging jobs
BIDaWIZ is looking to hire an experienced and energized writer on a contract basis to assist with the creation of tax and accounting articles to be submitted to their blog and weekly newsletter. A qualified candidate has demonstrated success writing for mainstream tax and accounting publications.
HillReporter.com is looking for liberal writers to join their news team during the early morning hours.
Launched in June 2018, their publication is already reaching more than 1.5 million readers with 3.5 million page views per month.
Your work will be seen by more than 1.5 million social followers.
They are seeking freelance writers who can cover breaking news. They cover original news stories, social stories, and curated stories.
OneBigBroadcast.com is looking for Versatile Remote Content Brand Marketing Copywriters.
You are a marketer with an uncommon talent for writing — for you, writing isn't just a lifestyle, it's a highly valuable skill. You know that brand voice and content marketing do more than sell a business — they tell a story and engage prospects in a memorable way. You've learned this simple fact by honing your content marketing skills in e-commerce and large-scale retail.
LegalMatch is looking for a new member of their Legal Writing Team!
Their Content Team is made up of current or future legal professionals, from current law students to J.D.'s to paralegals, and they are always looking for a new member to help take our content to the next level.
They cover a range of topics and work hard to give readers the latest, up-to-date information about important issues.
AXS is a live entertainment hub providing fans with the whole story, from discovering new things to do and getting tickets, to making the most of every live event and reliving those memories. AXS Content provides compelling information for music and live entertainment enthusiasts which enhances their experience and aids in the discovery of new events to attend. They are looking for a freelance esports and video game writer.
Author:
Noemi Tasarra-Twigg
Editor of Splashpress Media, writer, and geek bitten by the travel bug.