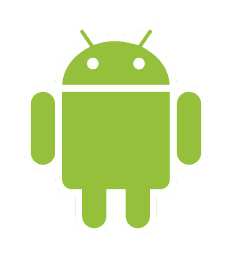 Mobile development trends continue to gather speed. Here are few predictions for the Android mobile development trends we think will be big in 2019.
Accelerated Mobile Pages (AMP). Originally started by Google, it's a way for web apps to load more quickly. Not only that, but Google will also launching a separate search index for mobile web. What it all adds up to is that speed is king – by reducing bandwidth strain, lowering bounce rates, and speeding up load times, users will have a better end-use experience, and related benefits like increased advertising visibility will follow.
Augmented and Virtual Reality Go Mainstream. The virtual reality revolution has been slow to pick up pace, but finally seems to be arriving. While the hardware has been initially driven by hardcore gamers and gadget freaks, mobile hardware has caught up and in some instances outpaced traditional computing platforms. By finding real-world uses via augmented reality and packing more sensors into mobile devices than ever before, combined with much greater visibility of AR and VR applications, it seems like that virtual reality revolution is finally arriving.
Cloud-based apps. One of the eternal issues that mobile hardware has struggled with is issues of storage. It sometimes seems that, despite ever-increasing amounts of storage on mobile devices, they nevertheless always end up full. One elegant solution to this problem is cloud-based applications. While cloud-based storage of things like photos and user information is nothing particularly new, cloud-based applications have taken a little while longer to come to fruition. In part, this is because they can require significant bandwidth to ensure good latency between user and server. With bandwidth and wifi access increasing dramatically year upon year, cloud-based apps are now a realistic proposition.
AI. Google has long been a leader in both the research and implementation of AI and Machine Learning, with vast resources being spent on all sorts of projects. These projects are now bearing fruit, and have applications from visual searches to photo editing to chat-bots. It's highly likely that Google will continue to press for greater AI integration into both their hardware and software; they've become a major stakeholder in the AI industry and will be leveraging that any way they can.
Voice and Assistants. Telling your phone what to do instead of typing it in still feels odd, but voice and assistant implementation is slowly becoming more and more integrated into mobile devices. For the most part, it's a matter of convenience – setting a timer on your phone when you have gloves on, or getting directions while you're on a run. In many ways, the technology has already overtaken our willingness to use it, but that will surely change before long. By integrating their assistant into all aspects of their operating system, and with access to information across a user's account, the convenience of voice assistants will outweigh the awkwardness of using them in public before long.
Hybrid solutions. While for many years the big hardware and software developers have approached the market aiming to offer a total solution, now many developers are working towards cross-platform solutions. Companies like Facebook are leading the way, creating development systems that are optimised for cross-platform use. For the most part, this is a pragmatic approach – the larger the audience, the bigger the market share when it comes to things like advertising revenues and subscription services – but it's certainly changing the way developers large and small are thinking about future projects.