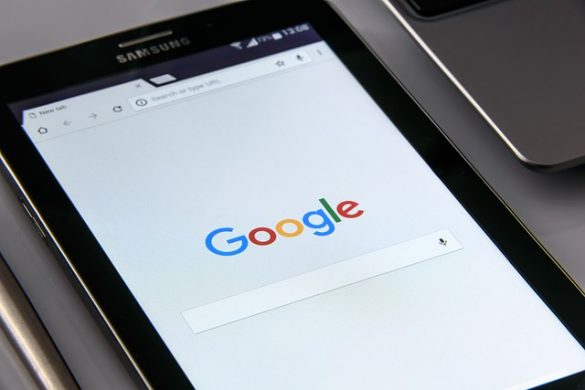 "Today, most people are searching on Google using a mobile device."
In November 2016, the world's largest search engine announced that it is adopting mobile-first indexing in response to the increasing number of people accessing the web via their smartphones. This initiative was rolled out in March 2018.
Mobile-indexing means that Google will use the mobile version of a web page for indexing and ranking. The search engine has been using the desktop version for indexing until recently. According to latest figures, more than four billion people worldwide access the Internet and an overwhelming majority use their mobile phones. Mobile phones hold 52% of web traffic compared to 43% by laptops and desktops, and 4% by tablet devices. The share of mobile phones in web traffic is expected to rise in the coming years as these handheld devices become cheaper. If you want your business to stay within your market's radar, you should start optimizing your site for mobile users.
What are the effects of mobile-first indexing on businesses? Essentially, it will shift the mindset from simply maintaining an online presence to focusing on user experience. About 81% of shoppers check out products and services online before making a decision, and more people are doing purchases online via their smartphones. Having a website is not enough; it must be optimized to bring in real business. Mobile-first indexing will help businesses realize that.
Convert visitors to customers via mobile-friendly pages
One compelling reason to create a mobile-friendly site is the bounce rate or the percentage of single visits on a page. A high bounce rate can mean that your website needs to improve on user experience. Usability and user experience can be interpreted as badges of higher site quality, giving you a shot at ranking success. How can you encourage site visitors to buy your products when you cannot even entice them to spend time browsing around?
"When comparing bounce rates on devices, bounce rates are almost 10% higher on mobiles than desktops. This can be affected by the go' behaviour, interruptions, to poor 3/4g/wifi signal and slow load times on mobile phones," according to the University of Brighton. Simply, you have better chances of converting a site visitor into a customer if your website has a responsive design for mobile users. A responsive web design (RWD) is one that adjusts or responds to different screen sizes, whether your visitor uses a desktop or a smartphone.
Better loading time with a mobile-friendly site
How many seconds do you wait for a page to load before abandoning the site? A survey suggests that a majority of mobile users wait 6 to 10 seconds for a page to load before moving to another site. Google, however, suggests that three seconds is a good load time. PageSpeed is a Google ranking factor and an important element of a responsive web design. Take note that starting July 2018, slow-loading content will be downranked in Google's search pages.
Most importantly, several case studies suggest the adverse impact of slow loading to your bottom line. A site that creates $100,000 per day can bring in an additional $7,000 daily for every 1-second improvement in page speed. Conversely, a 1-second delay can reduce conversions by 7%.
By creating a mobile-friendly site, you can improve PageSpeed. You may need to eliminate unnecessary page elements that affect load time, ensure that the images are formatted correctly, and avoid types of codes (such as JavaScript) that prevent a browser from parsing HTML code.
Make your pages crawlable
Before mapping out tactics on how to make indexable pages, there's one thing you should know about: whether your site is crawlable. Crawling is the process in which Googlebot visits your site and following other linked pages on the site. It involves following a path. After crawling, Googlebot then indexes the pages or decides which are eligible to show up in the search results.
There are various crawling tools, both free and paid, that can comprehensively go through thousands of pages, detect problems, identify speed issues, and ultimately help you make your site indexable. "An SEO or a developer should have these tools in order to evaluate easily the things they've been doing on the site since these are investments by business owners to benefit their brand. These tools are a must if we are going to take performance optimization seriously," as noted by Benj Arriola in the Propelrr Take-off sessions about mobile-first indexing.
Mobile-first indexing techniques
How to make a mobile-focused index? Start by assessing your site. If you have responsive pages, you do not have to change anything. This means when a user enters the same address, he/she will get the pertinent content across various types of devices. What if the primary content in the desktop version is different on mobile? Then you will need to do some changes to your site. There are three techniques you can adopt: the responsive web design, dynamic serving, and separate URLs.
In dynamic serving, you will use the same URL across devices but will generate a different version of HTML. Separate URLs is a technique that uses different codes for various types of devices and on separate URLs. It's important that each URL format is accessible for all Googlebot user-agents for indexing.
When using dynamic serving or separate URLs, keep in mind that the mobile version of your site should display the primary content in the desktop version. It is not necessary to have an exact replicate but make sure that mobile users have the information they need. The content in the mobile site, including images and videos, must be in formats that allow Googlebot to crawl and index. Finally, the structured data and metadata should be present in all versions of your site.
Statista's Digital Market Outlook recently reported that 1.77 billion people purchased goods through e-commerce platforms. The average revenue per user is $833 as of January 2018, up by 7% from the previous year. By 2021, nearly 73% of total e-commerce revenues is projected to be attributed to mobile phone access. If these numbers are not enough to encourage you to go mobile-friendly, nothing probably will.
This post was written by John Levi Cuyoca. He has five years of experience in the SEO industry, mainly focusing on technical SEO, link building, and community building. He helped companies and professionals in improving their search visibility. You can connect with him on LinkedIn.