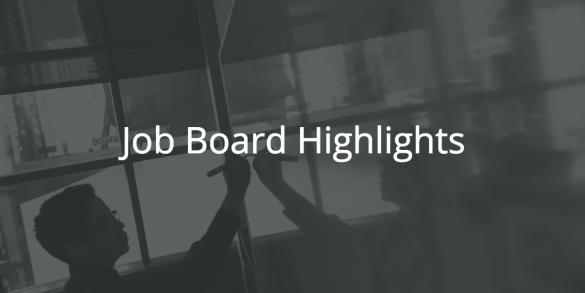 Good morning, job hunters.
Here are the best blog writing jobs – and more – from our Job Board.
Paid blogging jobs
Pagely is seeking accomplished authors to contribute to the Pagely blog. The blog audience consists of CXO's, VP's, Directors and Engineers from for-profit businesses, non-profits, government and education spaces. Topics run the gamut from general business advice to technical topics related to WordPress and anything we believe would help our customers be more successful.
GameSkinny is currently looking for fresh talent to join the freelance team with the sole purpose of creating traffic-driving content. They are looking for Guide Writers in all genres and are looking for people with unique ideas and solid industry connections.
We're looking for an experienced, detail-oriented, and creative copywriter to freelance on a project to project basis. Our marketing team needs a skilled storyteller, able to manage projects with cross-functional stakeholders that infuse B2C and B2B marketing with a human touch.
Bustle is seeking a part-time, remote Politics and Entertainment News Writer to help fill various verticals with intelligent, thoughtful, and fast articles from 7pm-2am EST.
Applicants should be well-versed in news and politics reporting, but also have a strong interest in entertainment and lifestyle topics.
The Motley Fool is looking for a freelance tax writer. With support from their editors, you'll have the opportunity to tackle just about anything tax-related…from the basics of a 1040 to the most nuanced estate planning consideration to corporate taxation. This is a contract position.
Author:
Noemi Tasarra-Twigg
Editor of Splashpress Media, writer, and geek bitten by the travel bug.