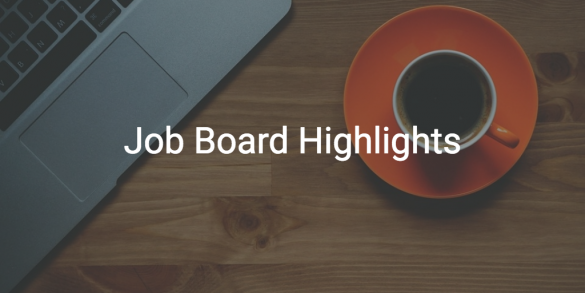 Good morning, job hunters.
Here are the best blog writing jobs – and more – from our Job Board.
Paid blogging jobs
Do you crave the rush of seeing email marketing really work, whether it triggers thousands of views of a video or thousands of dollars in retail transactions? Kitsbow has tons of awesome content (images, video, blogs, products) and need someone to help share it.
As one of the largest healthcare technology companies in the U.S., Change Healthcare is a catalyst to accelerate the journey toward improved lives and healthier communities. They are looking for a remote AI technical writer.
Atticus, Inc. is searching for professionally experienced copywriters and editors to join as Marketing Content Creators. This is a remote (work from home) contractor position and you will collaborate with the marketing team virtually.
Launch Code After School is the nation's fastest growing after-school kids program. In our centers, kids ages 7-14 learn to code in a fun, engaging way – by playing and building the games and applications they love. They need a Robotics and Circuits Curriculum Developer responsible for developing, creating, and editing a variety of educational and assessment materials.
PatientPop is looking for freelance writers who can produce quality, original, informative marketing content for provider blogs across a variety of health care specialties, such as: gynecology, primary care, dentistry, podiatry, and chiropractic.
Author:
Noemi Tasarra-Twigg
Editor of Splashpress Media, writer, and geek bitten by the travel bug.