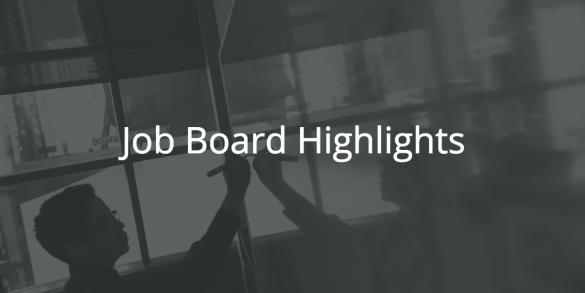 Good morning, job hunters.
Here are the best blog writing jobs – and more – from our Job Board.
Paid blogging jobs
Born Again Media is looking for amazing, creative writers to create articles about players, teams, odds, games, statistics and all the things going on in the eSports world. They want someone able to deliver fun, interesting content to keep users engaged!
Bolde is a seeking freelance writers to join our team and provide content that's provocative, unique, engaging, and full of personality. Specifically, they're seeking writers who have a strong voice and the ability to write informally and accessibly, in the blunt and engaging way you'd talk to your best friends.
Jawfish Digital is looking for a freelance writer with experience writing on advertising and marketing topics. Most of the content will be long-form SEO driven blog posts. The blog post topics and target keyword will be given to you.
Are you a killer social media manager with experience increasing engagement on Facebook, Twitter, and Instagram? Do you live on social media 24/7 and wouldn't dream of being out of touch for more than a few hours? Are you primarily a people organizer, with the ability to plan a schedule and get others to stick to your timeline? Would you be psyched to manage a social media community of smart, successful women seeking dating, relationship, and confidence advice?
Science Buzz is a pre-launch blog that's focused on making research in the physical sciences accessible to a general audience.
They're looking for contributors with subject matter expertise in Earth Science, Biology, Physics, Astronomy, and Chemistry (and their sub-disciplines) to produce high-quality posts on recent discoveries/research, as well as guides and outlining content for infographics.
Author:
Noemi Tasarra-Twigg
Editor of Splashpress Media, writer, and geek bitten by the travel bug.