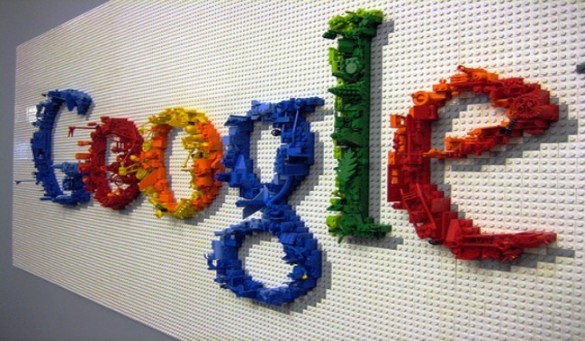 If you're blogging regularly, you probably understand that writing good content on a regular basis can facilitate higher search rankings for terms relevant to your business. The strategy of making onsite and offsite change to increase your search rankings is known as search engine optimization (SEO), and it's one of the most cost-efficient online marketing campaigns you can pursue.
But SEO is a complex strategy, with many ranking factors to consider—so is good content, in the form of blog posts, really enough to improve your rankings?
Relevance and Authority
First, you should understand how Google sees the world, and how SEO intends to work. Ultimately, search rankings are based on two broad categories of consideration: relevance and authority.
Relevance refers to a site's (or page's) appropriateness for a given query. If Google identifies a question from a user, they want to find a page that offers a valid answer. Choosing the right keywords and having a complete answer can help you ensure you get a match in terms of relevance.
Authority refers to a site's overall trustworthiness. Google wants to favor sites that can be trusted, and those with high credibility. It uses many factors, including which sites link to yours and the quality of your content, to make this determination.
How Blog Posts Help
So why are onsite blog posts helpful?
There are a few different reasons. For starters, blog posts are a way to include relevant keyword terms in a natural way on your site. The more blog content you churn out, the more pages Google will have to index, and assuming you're writing content in line with topics people are searching for, you'll be able to greatly increase your overall relevance.
Blog posts also help increase your site's trustworthiness. As long as your writing is strong, with high-authority sources and frequent updates, you can increase your site's authority. Plus, if your content is strong enough on its own, it will encourage other writers to link to your work as an example. This boosts your authority even further, allowing you to rank higher.
However, onsite blog posts aren't the only thing you need to consider.
Technical Considerations
You also need to pay attention to technical SEO, which involves hundreds of tiny factors that influence how your site is seen and how it ranks.
Site structure and formatting. Your navigation, layout, coding, and even your design can play a role in how your site's authority is evaluated.
Crawlability. Google's crawlers need to be able to read and index your content effectively.
Structured markup. Certain types of information, like tables of data or events, should be included with a specific template—otherwise, it won't be given priority in search visibility.
Speed and accessibility. The faster and more accessible your site is, the higher it's going to rank (in general). That means having a site that's mobile optimized, and one designed to perform quickly.
Title tags and meta descriptions. You'll also need optimized title tags and meta descriptions for the pages of your site to rank higher.
Other Onsite Content and Keyword Targeting
Of course, simply writing blog posts isn't enough to guarantee that you'll build relevance. You need to carefully consider which keywords you target, and how you target them in the context of those posts. Ideally, you'll go after keywords with high search volume and low competition; otherwise, even the best blog posts may fall short of their intended purpose.
You should also consider the other content on your site. It's true that a simple blog can attract plenty of traffic on its own, but it helps to have a handful of strong anchor pages with a few hundred words of content each, to hammer home what your site is truly about.
Offsite Content and Links
If you write top-tier blog posts, they should be able to attract some links on their own. However, this is rarely enough to boost your authority consistently or quickly. Instead, your strategy is best supplemented with a link building strategy, meant to provide more groundwork-level authority for your site as you develop it in other areas. The best way to do this is with offsite blog posts, written specifically for high-authority offsite publishers, featuring links pointing back to your own content. Without them, your growth will be significantly stalled.
The Bottom Line
The bottom line here is that onsite blog posts do have the potential to improve your search rankings, but they're still only a fraction of what's necessary for a comprehensive and effective SEO strategy. If you only focus on writing blogs, your growth will almost certainly be limited; instead, try to incorporate a diverse assortment of tactics to see better results.