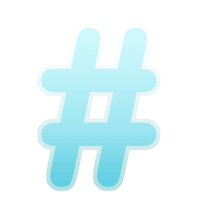 In the last couple of months I see a high increased number of people starting to use Twitter as their WordPress forum. Something not restricted to the topic of WordPress I must say. More and more people seem to use the hash tag #wordpress to post their questions about WordPress, but as WordPress continues to grow – as does twitter – it's time to revisit that hash tag.
Now I am fully aware that it's very hard to regulate anything on Twitter unless it's in Twitter's API, but in my opinion the hash tag #wordpress is being used too much for just about anything related to WordPress. Varying from Theme releases, Plugin update notifications, opionions, general statements and of course the questions.. and this of course in any language spoken out there.
I do not know who started it (and if you know who I'd love to give credit where credit is due), but a couple of days ago I saw a tweet fly by suggesting we would start using the hash tag #wpq for posting questions on Twitter regarding WordPress. The general topic of WordPress has gotten so big on Twitter that I think this is a great suggestion.
Other Places To Ask For WordPress Help
One could argue that Twitter should not be the place where you should post your questions regarding WordPress, but the truth is it's already happening and chances are slim to none that you can stop people doing so. However, there are of course a few other places you can go to, and in some cases should go to, to seek WordPress related help.
Questions For You
Have you used Twitter for your WordPress questions or are you a heavy user of the one of the other places I just mentioned and what do you think of  the idea of using #wpq on Twitter for WordPress questions?