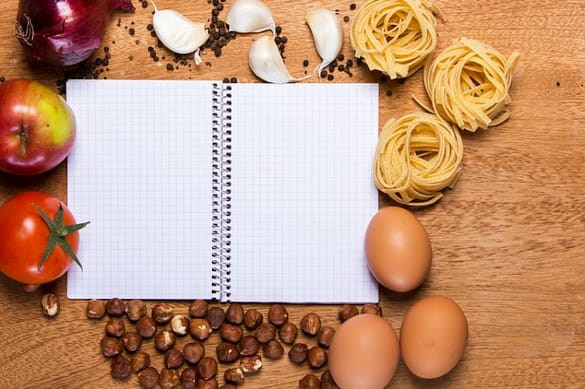 The process of writing a blog post is similar to baking. As a baker, you will have to consider the different ingredients you will use, as well as their measurements. Not to mention, you need to factor in the tools you will use to write and publish your post.
Using the concept of a baker, bloggers will need to approach writing with precision and patience. You must mix and match different elements in composing their post to get the best results for their blogs.
With this in mind, OmniPapers.com has created an infographic that lists down all the ingredients you need to consider using in writing the most delectable post for your blog.
Click here for the post where the infographic is first published at OmniPapers.com
Key Takeaways
Focus on crafting your headline of post
To encourage your target audience to click on your blog post from social media or search results, you need to make the most compelling headlines you can come up with. Aside from referring to the excellent QuickSprout article from the post at OmniPapers.com, you can also check out the following:
How to Write Magnetic Headlines – CopyBlogger has been one of the best sources for copywriting tips and advice over the years. This post is one of the many that feature ways to how to write the best possible headlines for your articles. Taking up their advice should help you come up with better article titles that will help you attract your target audience much more efficiently.
8 Winning Headline Strategies And The Psychology Behind Them – This post by Kevan Lee at Buffer Blog looks at the science and psychology explaining why some headlines perform much better than others. From here, you can also determine the best headline strategy to apply on your blog.
Title generators – Coming up with blog titles can be a pain, which is why you may find use with title generators to coming up with content ideas and headlines for your blog posts.
 Make content shareable
Your content alone won't get shared if you don't make it social media-friendly.
Create pinnable images that you can share on Pinterest and social media. Also add a pull-out quote from the post that readers can tweet using the Click to Tweet feature. Other ideas include adding a floating social bar on the left side of the screen using SumoMe, AddThis, or Flare (if you're using WordPress).
Create a call to action
Also referred to as CTA, a call to action is a marketing tactic that encourages your target audience to perform your desired action. For example, if you are using your blog to sell a product or service, then your CTA should always focus on getting people to buy from you by placing the CTA as optimized parts of your page.
If you are not selling anything, below are some CTA ideas that you can use for your blog posts:
Related posts – To drive more traffic to your other blog posts, you can include links to these posts that cover the same topic or are under the same category in your blog.
Question – Ending the post with a question can encourage more comments to your blog, thus building a more engaged readership in the process.
Social media – Asking readers to follow your social media accounts can help build your community from these channels
For more tips on how to take advantage of calls to action, read this post at SkyWord.
Final thoughts: By following this recipe when writing your blog post, you can improve the quality of your content and drive more blog traffic. This way, you will also be able to reach your online goals quicker.
More on perfect blog post: