View all your social media notifications from one place
It's tough to stay up-to-date these days…
On one hand, there are tons of platforms to help you keep in touch with friends and build a loyal, professional network. On the other hand, for better or worse, there are simply too many of them.
This is especially rough for bloggers who manage multiple social networks like LinkedIn, Twitter and Instagram.
What if you could easily receive every single update and notification as soon as someone posts them? What if you no longer had to chase them across all available networks and instead let these updates come to you?
Let's look at the best social media aggregators and other ways to keep tabs on your favorite platforms.
Flavors.me is all about customization, allowing you to aggregate over 25 websites and social networks with various display options. Regardless of settings, everything is designed to look fantastic both on mobile and on the desktop side.
This service is essentially a site builder, and the premium version lets you use your own domain name. This is without a doubt one of the better social media aggregators due to its impressive customization options.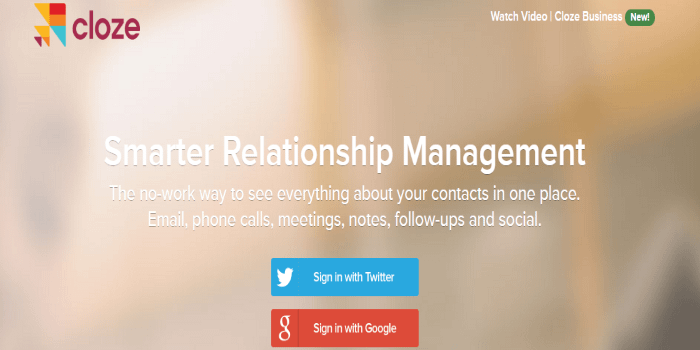 This gem keeps track of your most frequently-accessed services including email, documents, Evernote, Linkedin, Twitter, Facebook, and much more. Its algorithm also shows you the types of content you care about the most.
Cloze is available for both Google Play and iOS, and is widely recognized as one of the best social media aggregators currently out there.
Much like the aforementioned services, Mybucketz groups your social networks and displays them on one central location. You can also centralize friends, your following, co-workers and other social attributes (known as buckets, in this case).
Interestingly, you can search and customize buckets based on a specified keyword, which means you will only see the content that really interests you. Lastly, it also works with conventional RSS feeds, so you're not limited to your favorite social networks.
You cannot integrate Facebook and LinkedIn as of this writing, but the service is still amazingly useful, overall.
HootSuite is suitable for both casual social media users and avid entrepreneurs who depend heavily on such platforms.
Here you can track your favorite networks and manage them from a single dashboard – including Facebook, Twitter, Google Plus, and others.
Updates are arranged in various columns and display the most popular or "main" features seamlessly. Such notifications may include mentions, messages, status updates, photos and videos.
You may also manage/update multiple networks simultaneously, schedule new updates and handle most other common options through one interface.
Yoono combines your social network feeds and displays them both on the desktop and your browser. Typical sources include YouTube, Facebook, LinkedIn, and other popular ones.
You can also share any given update (such as images and videos) across other platforms to keep your audience fully engaged. Similarly, your updates are immediately synched across different devices without delay.
IGoogle Alternatives
IGoogle was a customizable homepage that allowed you to have many RSS feeds and widgets pertaining to your favorite websites. As soon as a site updated, you would see the updates from that page or site.
These so-called "iGoogle Alternatives" refer to replacements to the now-defunct service.
Depending on the alternative you pick, they have social media widgets that are updated in real-time with the latest discussions, posts, and more.
Needless to say, they're a great way to keep tabs on all your social media accounts from a single page. I personally recommend the use of IGHome.
Email Notifications
As many of you know, the average social network lets you receive some degree of updates straight to your inbox. These may range from real-time activities such as tags and messages to daily/weekly digests – all depending on the network in question.
Twitter, for example, sends an email when your name is mentioned, when you receive a private message, when your update is retweeted, and more.
Simply visit your main settings/preferences page and adjust the options to your liking.
Final Thoughts
Can you recommend other social media aggregators? How do you personally use them to grow your blogging network and build new relationships?