Choosing a multi-purpose WordPress theme has multiple undeniable benefits. One blogger can be building more than one website on more than one niche and purpose. If anything, it is quite common to run more than one blog at a time. If you are planning to build multiple websites of different styles and purposes, but don't want to spend too much time choosing a theme, why not choose a multi-purpose theme instead?
What are the benefits of using multi-purpose WordPress themes? One is that you would be significantly reducing the time you spend learning how to use and customize a theme. When you already have a layout and design in mind, it is so much easier to navigate through a theme you have already used before. Also, multi-purpose themes are so customizable. We're pretty sure readers would not even know you are using the same themes over and over again!
Here are the best multi-purpose WordPress themes to use for 2022: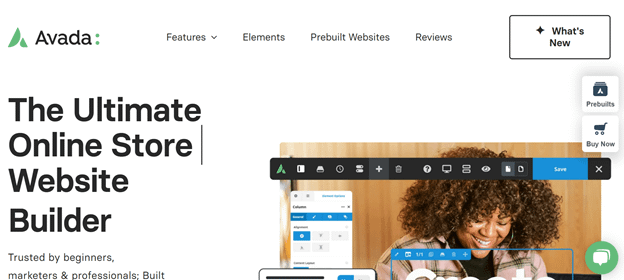 One of the best-selling themes for WordPress, Avada has so much customizability that bloggers have so much creative space to work on. It could be used as a personal portfolio, an e-commerce shop, or even a gallery website. There are many characteristics about Avada that make it different, and ahead, of other themes on the internet. One is that despite being a drag-and-drop builder, it is absolutely lightweight and powerful.
The best part about this – bloggers can build and design a blog without writing any code. But, it has a feature known as the Fusion Core and Builder that can be enjoyed even by advanced designers.
With all the features it offers, users are only going to pay $60.
A user-friendly and easy-to-use theme, Uncode is one attractive theme for any WordPress site. It is designed to be flexible and to fit any style and site through ready-to-use templates. It is also one of the most popular multi-purpose themes that have full e-commerce support. It has an entire library of ideas, concepts, and demos.
For only $59, bloggers can now design their websites with the Uncode theme.
Anyone looking for a high-performing and versatile theme would really enjoy The Gem. One of its best features would be its toolbox that blends together all the impressive features of best-selling themes on the market. It also has an impressive library of over 400 demos, a good majority of which are award-winning designs. This theme is also well integrated with third-party builders like Elementor, WooCommerce, and WPBakery.
Bloggers can also get access to this theme for only $59.
This WordPress theme is known to be the ULTIMATE. It has an impeccable range of pre-built templates. It boasts of hundreds of layout packs, each of which is a themed collection of templates. All of these are ready to use. However, bloggers would surely be impressed as well by the theme's easy-to-use drag-and-drop customizability.
Because it is the ultimate, it does come with a hefty price tag – $89 per year.
It is beginner-friendly, fully customizable, accessibility-ready, and lightweight. Its developers have made OceanWP as SEO-friendly as they can. It is also a theme that is compatible with both mobile and non-mobile devices. If you are on a tight budget but want to get premium features with a multi-purpose website, downloading OceanWP is sure to be worth it. Not only that, but it is also one of the very few premium-like free themes that provide full support and complete tools for a fully-functional e-commerce website.
Its best feature? OceanWP is free.
It is hailed as the world's fastest and lightest WordPress theme that comes with zero purchase. With a single-click install feature, bloggers will only have to stress about customizing the theme to their needs. Lots of users are quite impressed by how stable it is as it offers super-fast loading speeds. Although its design library is not as extensive as paid ones, Astra is still a good bet for beginners. The customizability is not as overwhelming. On top of that, all the basics are there and more.
Get all these impressive features by downloading Astra for free.
Imagine using a multi-purpose website that could adjust itself depending automatically according to the user's screen size and device. With this theme, it is easy to customize the appearance of the website that bloggers are planning to build. It is also one of the very few themes that offer parallax scrolling effects, which is a pretty cool feature for a website. There is a wide selection of widgets and layouts to choose from. The developer also provided a ton of tutorial videos on how to optimize their theme based on a blogger's need.
A lot of affordable (and free) themes usually do not have this feature. If you are looking for versatility in design and compatibility, Jevelin is a pretty good choice.
Also don't miss:
First published in 2016; updated February 2022